Some of our 2019 Vendors
Cultivating Harmony with Katy DeBra  ~ via Henna, Intuitive Readings & Energizing

***I look forward to connecting and celebrating with you all!

ADORN your beautiful self with freestyle henna, jagua or glitter body art…

OPTIMIZE your path forward with an Intuitive Reading…

ENERGIZE body, heart & soul with Reiki Energy Healing…

Experience them all together to truly Cultivate Harmony:

Cultivating Harmony: Create Joy now. Celebrate the Present. Stake out a new path into the future.

Support for Sensitives: Cultivating healthy energy boundaries. Emphasis on feeling safe, empowering and managing our gifts, shielding techniques. "I don't need others or the outside world to change to feel better now."

I Am a Dreamer: Support for visionaries to stay jazzed, protect their dream space, improve self-care and boundaries.

Session themes may be personalized. Art may be created on paper instead of on the body.
Goddess Ink
Find books on goddesses, women's spirituality and goddess studies!  Discover new goddess music, oracle decks, ritual supplies, gifts and jewelry!
More information at www.goddess-ink.com.
Ella Hope
A Course in Healing Through Nature
Earth Shifting:   Life-Skills & Practices for Personal & Group Change
for the New Frontier & Paradigm of Mother Earth
Oh Janie
I make and sell sari butterfly jackets and ponchos by repurposing saris from India.
It is a lovely way of giving new life to beautiful material.
https://www.facebook.com/pg/Oh-Janie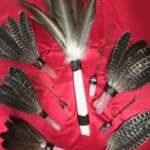 Jannette'Marie  Medium  Clairvoyant
Sacred Saging Wands All Hand made From Harm Free Feathers, Vegan Leather.
Pendulum All Hand Made Vegan Leather, Vintage Gems and unique chains.
By Janette Marie
1(818) 312-1182
Lyn Pacificar
Lyn is the founder/creatrix of Herbalaria, an ancestral roots movement in connecting community to indigenous traditions through the art of Filipino plant medicine.  Lyn hand-creates culturally rooted, spiritual, indigenous remedies into contemporized all-natural and organic wellness products.  She sources botanical ingredients from local farms in the Philippines and grows her own plant allies as the core components of all her herbal preparations.
Sofia-Ravens Wild Goddess Wisdom
Laurel has been a visionary artist for over 20 years, channelling spirit and the goddess into her sacred works of art, alchemy and ritual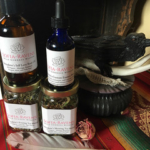 items for ceremony, meditation, and sacred spaces.  She is also an avid earth magic alchemist, growing and wild harvesting plants in her Oregon home land for shifting emotional and spiritual awareness, through the use of ritual oils, healing elixirs, flower and stone essence blends and other delicious goodies from                                             our great mama earth.
Artists offering Musical CD's
Julie Felix 
Celia Farran
Hecate's Wheel
Miri Hunter
Anique Radiant Heart
Wendy Rule
Windwalker and the MCW
Grammy-nominated, multi-award winner, Windwalker and the MCW is a multi-culture women group that focuses on generational, traditional along with environmental healing songs.
Authors offering Books 
Star Goode
Sheela na gig
The Dark Goddess of Sacred Power
Miri Hunter
Oracle Book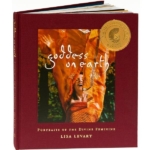 Lisa Levart
Goddess on Earth
Ariella Moon
Award-winning author Ariella Moon will be holding book signings and selling books from her two paranormal/fantasy Young Adult fiction series, the Teen Wytche Saga and the Two Realms. Books include SPELL CHECK, SPELL STRUCK, SPELL FIRE, SPELL FOR SOPHIA, THE BELTANE ESCAPE, THE VIKING MIST, and the Two Realms novella, THE AMBER ELIXIR.
Susun Weed
Wise Woman Herbal for the Childbearing Year (now in its 29th printing)– in 1985 and published it as the first title of Ash Tree Publishing in 1986.  Healing Wise (1989), New Menopausal Years the Wise Woman Way (1992 and revised in 2002), Breast Cancer? Breast Health! The Wise Woman Way (1996) and Down There: Sexual and Reproductive Health the Wise Womyn