2019 Goddess Conference Presenters
Here are our Preliminary 2019 presenters!!!
Keep Checking back in for updates
---
From Australia
Anique Radiant Heart
High Priestess of the Global Goddess, Goddess Scholar, Sacred Singer Songwriter, author of "Chanting the Chakras – A Way to the Goddess Through Energetic Use of Voice",  and "The 33 Teachings of Kuan Yin",  internationally acclaimed Spiritual Teacher,  Anique Radiant Heart is a well loved member of the International Goddess Community.
A wise crone now 71, for the past 43 years, Anique has created CDs of original music celebrating the Goddess, produced Goddess festivals, conferences, and led tours to sacred sites all over the world. In 2007, she was crowned Foremother of the Australian Goddess Community at the Australian Goddess Conference. In 2010, she manifested the Temple of the Global Goddess for all to enjoy,  and began teaching a 3 year Priestess Training program in the Temple of the Global Goddess in Maitland. Today, there are 2 Temples of the Global Goddess – the Mother House in Maitland and the Sister House in Sydney .She now has a dedicated grove of ordained Priestesses with another round of training which began in 2017. Anique has organized Goddess Conferences and Festivals in Australia since 1996,  and for the past 4 years has been the co-visionary with respected Aboriginal Elder Bilawara Lee of the Australian Goddess Conference – the first Conference ever in Australia to be held by an Aboriginal and Non-Aboriginal sisters.
Last year, at the Glastonbury Goddess Conference, Anique revealed and launched her Vision for an International Priestess Convocation, to take place in Crete in 2020.  This gathering is designed to put into place strategies to bring about the unfolding of The Motherworld – a platform for social, political and spiritual change in the world.
Dedicated to assisting women to reclaim their natural spiritual authority, Anique continues to teach women the power and joy that comes from a sacred path which celebrates the Divine Feminine.  For the last 25 years, she has and does travel for 3 months each year, to share her teachings and music with daughters and sons of the Goddess all over the world.
Wendy Rule
Blurring the line between music, theater and ritual, Visionary Songstress Wendy Rule weaves her dark ambient mystical folk songs along magical paths of storytelling and mythology to create a uniquely beautiful, powerful and transformative live experience.
Wild, wise and empowering, Wendy's music honors her deep spiritual and magical connection to Nature. Her extraordinary voice and insightful lyrics, combined with her passionate and personal storytelling, invite us to celebrate and connect with our own deep Magic.
Over the past two decades, Wendy has released 10 studio albums and numerous side projects, and has toured the world extensively as both a performer and an inspirational Magical Life Coach and workshop presenter. Alongside her busy touring schedule, Wendy also facilitates the online mystery school "Living a Life of Magic", co presented with her husband and Magical partner Timothy Van Diest.
Originally from Melbourne Australia, Wendy relocated to the USA in 2014, and is now living in Santa Fe,  New Mexico –  allowing her an even stronger connection to her ever growing US fan base, and providing daily access to the wild Nature that inspires her unique and transformational work.
___________________________________________________
The Larrakia Nation, Australia
Bilawara Lee
Bilawara is an Elder of the Larrakia Nation of Darwin Northern Territory, Australia, she is acknowledged and respected as a healer and teacher of the ancient wisdoms of aboriginal spirituality and healing. Her life is dedicated to helping us discover the wholeness and boundless beauty within our spirits and hearts. Bilawara travels nationally and internationally to conduct special life-changing events and ceremonies of wisdoms of Star Dreaming and as a Grandmother of the oldest, continuous surviving cultures on Earth, she will share with you wisdoms from Ancestors for your spiritual journey to the stars. Bilawara is an internationally published author with two books: Star Dreaming and Healing from the Dilly Bag.
_____________________________________________________
From The Chumash Nation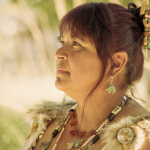 Julie Tumamait-Stenslie
Julie Tumamait-Stenslie traces her Chumash ancestry through her father, Vincent Tumamait, a leader or paha among the Chumash.  Julie's family Chumash descendancy extends throughout Chumash historical homelands, from the villages of Hichimin, Lu'upsh and Swaxil on Santa Rosa and Santa Cruz Islands, to as far north as San Luis Obispo County, and as far south as Humaliwo (Malibu), and throughout Santa Barbara and Ventura Counties (including  Mishopshno, or Carpinteria, and Matilija, here in the Ojai Valley).  Julie's kinship is traced  to at least 11 known Chumash villages, and as far back historically as the mid-18th Century, prior even to the Portolá Expedition of 1769 into Alta California.
Julie was trained by her father, Vincent Tumamait, and later assisted him in his cultural presentations until his death in 1992. She carries on the traditions of her family through programs and presentations of Chumash culture, history and song, within the tradition of Chumash storytelling and her personal family's native roots and experience in the Ojai Valley. With the help of several elementary school students and teachers at Monica Ros Schoo, lJulie is currently building a traditional Chumash home, or ap, along in the Ojai Valley.
Julie is on the  California Indian Advisory Committee for the Santa Barbara Museum of Natural History, and C.A.U.S.E. ,(CENTRAL COAST ALLIANCE FOR A SUSTANIABLE ECOMONY) , a non-profit agency . She is a former member of the University of California at Santa Barbara's Committee on the "Repatriation" of Native American ceremonial artifacts. Julie also served on the board at the Oakbrook Park Chumash Interpretive center in Thousand Oaks .Ca.  In 1995 Julie was named Community Services Volunteer by the Ventura County Commission for Women and an Ojai Living Treasure in 1997. Julie is a commissioner of the Native American Heritage Commission, appointed by Governor Schwarzenegger. The mission of this agency is to protect Native American sacred sites and cemeteries.
As Tribal Chair of the Chumash Barbareno/Ventureno Band of Mission Indians, Julie is leading her band in their effort to  federal recognition and full Tribal status
____________________________________________________________
From El Salvador
Ana Mercedes Gonzàlez
Ana Mercedes Gonzàlez is a Mayan spiritual guide or Ajquìj of El Salvador and is a member of the Council of Main Spiritual Guides or Ajqui'j of El Salvador. She is a pediatric medical professional, a reiki healer, Astrologist Level 3, and an accomplished ritualistic leader.
Ana has formed two women's circles along with facilitating in the formation of new aspirants for spiritual guides in El Salvador. Ana was honored to participate in the preparation of the corresponding Choqu'ij calendars of 2020 and 2021 and assisting in the Spring Equinox Ceremony, in the Park of Antigua Guatemala, in order to recover sacred sites in Guatemala. This in addition to many more rituals benefitting and honoring the Mayan lands make her calling to our conference mission such a blessing.
Ana will be the Loader and Guardian of the Mayan Sacred Staff of Harmony, Peace and Unity at Goddess Spirit Rising. We are honored to be hosting this holy and sacred staff and the carrier of it!
________________________________________________________
From Guatemala
Elizabeth Araujo
Grandmother Elizabeth is a warm, Compassionate person manifesting a discernment that crosses cultural boundaries.  She travels extensively throughout the world to wherever she is called to do ceremony and hold council with elders in the process of bringing unification, balance and harmony to Mother Earth.  Grandmother Elizabeth was born and raised in El Salvador and lives in Guatemala.
_______________________________________________________________
From Kanaka Maoli (Native Hawaiian)
Lani Kamauu Yamasaki 
Lani serves as a Native Hawaiian Cultural Practitioner, and received ʻūniki (traditional initiation/graduation) by Kahuna Hale Makua – her elder and spiritual mentor. This allows her to practice and share the lineal healing traditions of their family – the Lono and Pele clans. These esoteric traditions include lāʻau lapaʻau (plant medicine), which globally connects the ancestral star trails.
As a social business development consultant and established artist, Lani is credited with creating visionary social legacy programs including ʻAnoʻano Aloha and Live Lōkahi, which integrate traditional Hawaiian practices and STEAM (science, technology, engineering, art, agriculture and math)  with the intention of creating community resilience and self-sufficiency. She developed/piloted the premiere Hawaiian culturally-based curriculum for First Responders and survivors of sexual assault, domestic violence, child abuse. She is a guest faculty with the University of Minnesota Center for Spirituality and Healing and an invited lecturer for the Pacific Regional Indigenous Doctors Congress. She received her B.A. from Scripps College and is a Smithsonian Fellow and Ford Fellow. Contact: lani@laniyamasaki.com  www.laniyamasaki.com
_______________________________________________________
From The Mi'kmaq Nation
Miigam'agan
Miigam'agan is a Wabanaki/Mi'kmaw grandmother of the Jagei Clan from Esgenôpetiti/Burnt Church.
She is a mother of three wonderful people and a grandmother to three beautiful grandchildren. Her life has been devoted to Wabanaki cultural revival and promoting an understanding of Indigenous matriarchal systems drawing on her language.  Currently, Miigam'agan is Elder-in-Residence at St. Thomas University in Fredericton, New Brunswick.  In this role, she provides support for First Nation students and offers opportunities for the students and faculty to learn from indigenous knowledge keepers.  Miigm'agan sits on the Executive Committee of the Urban Aboriginal Knowledge Network at the University of New Brunswick, which sets research priorities and ensures that the research they support meets the needs of urban Aboriginal peoples.  She is also a member of the steering committee on Adult Education Initiatives for the Catherine Donnelly Foundation and a co-chair for the women of First Light, an indigenous women led initiatives on adult education for social change.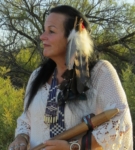 Windwalker
Windwalker is a Grammy nominated, multi-music awards winner and a third generation Medicine Woman/Shaman taught by her grandmother's mother's clan. Her mother's tribe is Mic-Mac and her father's tribe is Cherokee and Lenape. Since the age of four Windwalker's grandmother taught her all the medicinal that will heal the inner waters within us that carries disease or known in the holistic medicine as dis-ease.
Through herbal remedies and full body work (also known as massage) the medicine women/Shamans would take the dis-ease out of the body primarily through the hands and feet. Also at the same time, heal the client mentally, physically, emotionally and spiritually for future growth.
Through these ancient healings as a Medicine Woman, Windwalker has been known to remove different kinds of cancers; heal broken bones; assist recover drug and alcohol addictions; clients stop smoking; help mental disorders; assist veterans, battered women and children; healing all types of animals and many more. The miracles never stop to amaze Windwalker with what the ancestors have passed down from generation to generation. To this day it is great to see the modern medicine and ancient ways cohabitating most effectively with one another.
Windwalker's goal is to help and heal everyone that she meets throughout this lifetime. Through these healings she can tell where the body is in distress and assist in removing these burdens the client may carry from not only the present but also from past lives. Through the Healing or Inner Waters Workshops conducted by Windwalker, she passes on these ancient ways to have them available for those generations yet to come. Some of these methods used in healing techniques not only include the hands but also shell medicine, drumming, flute, and ancient songs to name a few.
Also an active participant in assisting the homeless also known as "Earth Walkers"; Teenage Suicide Prevention; Assisting Elders on the reservations; participant in food, clothing and educational supplies; and a motivational speaker to name a few.
Windwalker also teaches the importance of understanding and helping to better Earth Mother and conducts ceremonies at oceans, rivers, lakes, ponds, and all bodies of water including the water that is consumed within. She has lent her talents in many documentaries as a healer and musician such as "We are the Land", "Imagine a Place" (soundtrack) and several music videos.
____________________________________________________
From The Penobscot Nation
Sherri Mithchell
Sherri Mitchell Whe'na Ha'mu Kwasser is an Indigenous rights activist, spiritual teacher, and transformational change maker.  She was born and raised on the Penobscot Indian reservation  (Penawahpskek).  She speaks and teaches around the world on issues of Indigenous rights, environmental justice, and spiritual change. Her broad base of knowledge allows her to synthesize many subjects into a cohesive whole, weaving together a multitude of complex issues and articulating them in a way that both satisfies the mind and heals the heart.
Sherri is the Founding Director of the Land Peace Foundation, an organization dedicated to the global protection of Indigenous land and water rights and the preservation of the Indigenous way of life.
She has been actively involved with Indigenous rights and environmental justice work for more than 25 years.
Sherri is the visionary behind "Healing the Wounds of Turtle Island," a global healing ceremony that has brought people together from all corners of the world. The ceremony is designed to heal our relationships with one another as human beings, and then to heal the relationship between human beings and the rest of Creation.  It has been attended by people from every continent (except Antarctica), who have come together to pray with one heart and one mind for the healing of all life on Mother Earth.
Sherri is also the cohost of the syndicated radio program Love (and revolution) Radio, which focuses on real-life stories of heart-based activism and revolutionary spiritual change.
_________________________________
From Standing Rock Lakota Nation
Lushanya Echeverria
Lushanya Echeverria, MEd, is a professional educator focused on building a bridge between white supremacy based learning and indigenous-American values and earth-based teachings.  Lushanya practices the Lakota teachings as inherently passed to her from her matriarchal-lineage. She shares the teachings of her Lakota people through ceremonies, spiritual counseling, and community leadership.  Lushanya is a Doctoral student in the field of Educational Leadership and her focus is using Culturally Responsive Pedagogy to engage students of color in US education.
Beverly Little Thunder
Beverly Little Thunder is a resident of Huntington Vermont. An enrolled member of the Lakota Standing Rock Band in North Dakota she is also a grandmother and great grandmother. Living on land that she guides Womyn's ceremonies based on Lakota teachings, she and her partner of 21 years , plan on leaving the land to the next generation to always be used for Indigenous ceremonies of all tribes. Environmental protection is of major concern to her as well as the racism that exist throughout Vermont.
______________________________________________________
From The United Kingdom
Julie Felix
Julie Felix is an American born, British–based folk artist. When Julie was about 7, she saw a movie with Loretta Young and wanted to be a nun. Now, at 75, she thinks of this and smiles. Shealso saw a movie called "Ann of the Indies" and thought about being a sword fighter.
Julie was a devout Catholic until her late teens, when she started asking questions and decided to leave the church. After graduating college she left for Europe and didn't follow any faith except her belief in adventure and the human spirit. After hitchhiking through Europe she became part of the love and peace movement of the 60's. Throughout the 60's and 70's Julie's career flourished, and her music reflects not only her protest songs, but also her love of nature.
Through leading tours to sacred sites and tuning into the sacredness of the land, and discovering the myths and stories of ancient cultures, that Julie became a follower of the Goddess. Julie sings every year at The Goddess Conference in Glastonbury which celebrates the mysteries of the Great Mother.
_____________________________________________________
 

From The United States
Myles Aronowitz
Myles Aronowitz is a photographer, an artist, and filmmaker. As an entertainment  industry photographer his portraits of actors, directors, musicians, artists, poets, dancers and writers have been published online, and in print magazines and newspapers world-wide. For his work as a still photographer on films and television, he has photographed on over 60 films and TV shows since 1986, and has done the posters for many of those films. 
Myles' film "Women Of The Ramapough Lenape Nation" (a 
collaboration with artist Lisa Levart, and with music by Windwalker) will have it's world premier at Goddess Spirit Rising.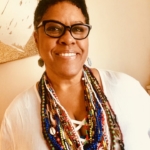 Ifalade TaShia Asanti
Iyanifa Ifalade TaShia Asanti is an award-winning poet, writer, filmmaker, author of 7 books, TV personality and renowned spiritual teacher.  She is also founder of Ile Ori Ogbe Egun Yoruba/Ifa Temple and the I Teach Love Institute.  Ifalade TaShia has dedicated 20 years of her work and life to empowering and healing women of all backgrounds, races and identities.  The New York Times wrote about TaShia's work as a healer and priestess, "Ifalade TaShia is a priestess with a good head on her shoulders."
Info on TaShia's work at this link http://www.officialtashiaasanti.com/
Cristina Biaggi
Cristina Biaggi, Artist, Author, Lecturer, Activist
Cristina Biaggi, Ph.D. has achieved significant recognition for her contributions to  feminist and Goddess-centered Art and scholarly studies.  Her new book Activism into Art into Activism into Art , a personal history of feminist Art examines her various art periods in light of the major social-political movements of the last 70 years. Her works are a reflection and an extension of her lifelong interest in art, archaeology, woman studies, literature and the classics, acquired at Vassar, The University of Utah, Harvard and New York University.er new book Her new
Her artwork has focused lately on creating bronze portraits of people and their animal companions, abstract collages, political works, and spiritually inspired works.  (See her website  cristinabiaggi.com).  In talking about her creative process, Dr. Biaggi says, "As an artist, I enjoy transitioning from realistic work to abstract work and everything in between.  Creating  my bronzes  requires my total immersion in contemplating and rendering the physical, psychological and spiritual aspects of my subjects – a process where I must concentrate on capturing the minute details of a face and the soul behind it."
For more information, please refer to her website.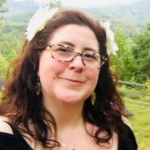 Lithia Brigan
Lithia is an educator, artist, archer, hereditary wisdom holder, and ordained High Priestess in the Dianic Tradition.  She facilitates circles for women and girls focused on Women's Mysteries and the activation of personal power through hands-on projects and emdodied experiences. She serves as a consultant and producer for the Elizabeth Cady Stanton Coven #1, and founded and directs the Red Tent at Lost Forest Lodge, Wildheart Grove, Virago Archery, and Witches Rising
Zsuzsanna E. Budapest
Z emigrated to the United States in 1959, became a student at the University of Chicago, married, and gave birth to two sons. IN Chicago she studied with Second City, an improvisational theatrical school, the only one in the country at the time.
Her family's spiritual tradition, however, started seeping back into her life, and she practiced solo worship of the Goddess at her home altar in her backyard. When she entered her Saturn cycle at the age of thirty, she became an activist herself, staffing the Women's Center there for many years.
There she recognized a need for spiritual dimension so far lacking in the feminist movement and started the Women's Spirituality Movement. She founded the Susan B. Anthony Coven Number 1, the first feminist witches' coven, which became the role model for thousands of other spiritual groups being born and spreading across the nation. She wrote the Holy Book Of Women's Mysteries. This book served as the first hand-on book to lead women into their own spiritual/Goddess heritage.
Z was arrested in 1975 for reading Tarot cards to an undercover policewoman. She lost the trial but won the issue, and the law against psychics was struck down nine years later.
Z has led rituals, lectured, taught classes, given workshops, written articles, and published in hundreds of women's newspapers across the country. She has powerfully influenced many of the future teachers and writers about the Goddess.
Alexandra Cichon Ph.D.
Priestess of Avalon. I am seeker, wanderer, writer, weaver of Goddess spirituality with sacred drama, psychology, and psychodrama.  I had the privilege to be director-co-creatrix with an international company of priestess-actors-dancers of the sacred drama Gathering of the Ancient Goddesses: Return of the 'Top Girls' for the 2017 Glastonbury Goddess Conference.   Recipient of Oxford University Dramatic Society's Best Actress Award for a performance piece on Sumerian Goddesses Inanna and Ereshkigal, and a Joseph Jefferson Award for Performance, I received my doctorate in the tradition of depth/imaginal psychology from Pacifica Graduate Institute in California. My dissertation revisions the myth of the Goddess Ariadne, excerpts from which are published in the Association for the Study of Women and Mythology's anthology Myths Shattered and Restored. alexandracic@sbcglobal.net
Joan M. Cichon Ph.D.
Joan M. Cichon has a Ph.D. Women's Spirituality from the California Institute of Integral Studies. Her dissertation is entitled: "Matriarchy in Minoan Crete: A Perspective from Archaeomythology and Modern Matriarchal Studies."  For the past twenty-five years she has spent several months in Crete each year studying, visiting archaeological sites and museums, and exploring the island. Joan has published an article tracing the origins of the Eleusinian Mysteries to ancient Crete, and another elucidating how archaeomythology enables us to understand the spiritual life of the ancient world in the anthology entitled: Myths Shattered and Restored (2016).  She also has a chapter on the Cretan Mother Goddess in Goddesses in Myth, History and Culture. cichon@oakton.edu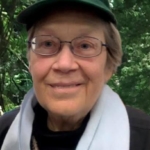 Max Dashu
Max Dashu is a land-walker and history sibyl who uses images to teach women's global history and heritages. Her legendary slideshows bring to light women of power who have been hidden from view, from ancient icons to female leaders, culture-makers, rebels, and medicine women. In 1970 Dashu founded the Suppressed Histories Archives to research women in the global cultural record – not only individual women, but female spheres of power and egalitarian cultures, and patriarchy and other patterns of domination. From her collection of over 30,000 images, Dashu has created and presented hundreds of slideshows at universities, women's centers, bookstores, conferences, festivals, libraries, prisons, museums, and schools. She has presented at international conferences in Italy, Switzerland, Britain, Australia, Germany, Mexico, Bulgaria, and the US. She also teaches via webcasts, online courses, audio podcasts, her blog Veleda, and via daily Suppressed Histories posts on Facebook. 
Max is the author of 
Witches and Pagans: Women in European Folk Religion
, the first volume to be published from her sourcebook 
Secret History of the Witches. 
Her next book
will be 
Pythias, Melissae and Pharmakides: Women in Hellenic culture
, on women's ceremonial culture as well as the roots of rape culture and colonial domination. Her articles have appeared in the 
Encyclopedia of Women in World Religions
(2018), 
Goddesses in World Culture
 (2010), and other publications. More essays and book excerpts can be found on the 
Suppressed Histories Archives
 site. Max has produced two dvds: 
Woman Shaman: the Ancients
 (2013) and 
Women's Power in Global Perspective
 (2008). She is also an artist whose paintings are well known in the women's spirituality community. Her most recent publication is the 
Deasophy Coloring Book
.
Celia Farran
Celia Farran is a Singer/Songwriter/Comedienne described as "A cross between an Earthy Enya, Joan Baez, & Tina Fey." She dishes up the most delicious concoction of the silly & sacred.  Celia has opened for notable authors:  Susun Weed, Marianne Williamson & Dr. Masaru Emoto & her "Symbol" song was named the "Anthem for the Veteran Pentacle Quest". Celia just released her 13th album titled "Karma".  She is known as the "Everyday Goddess", as a "Bard to the Bone" & calls the road her home.  Celia is also a Certified Laughter Yoga Teacher, Vocal Coach, and Sound Healer.
Starr Goode 
Starr Goode, MA, teaches literature at Santa Monica College. Producer and moderator for the cable TV series, The Goddess in Art, the programs are now housed in the permanent collection of the Getty Museum and are currently available on YouTube. She is also a recipient of The Henri Coulette Memorial Poetry Award from The Academy of American Poets. She has been profiled for her work as a cultural commentator in the LA Weekly, the Los Angeles Times, the Wall Street Journal and The New Yorker. Her latest essay, "Adventures She Has Brought My Way" appears in Elders and Visionaries Anthology. Her latest book, Sheela na gig: the Dark Goddess of Sacred Power, won the 2018 Sarasvati Award for Best Non-Fiction Book presented by the Association for the Study of Women and Mythology.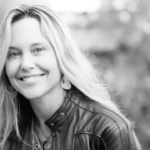 Jennnifer Grais
Jennifer Grais is a graduate of the 3- year advanced program for Shamanic Healing taught by Michael Harner /the Foundation for Shamanic Studies. She studied energy healing in India at the Oneness University. She is also a professional singer/songwriter who toured with Jackson Browne, and now uses her voice in sound healing.  As a ceremonialist and practitioner, her work focuses on restoring wholeness to the Soul, and transformation dedicated to personal and planetary evolution.
Hecate's Wheel
Hecate's Wheel is Vicki Scotti, & LuAnn Morris. We are an acoustic folk duo, inspired by the Divine Feminine, and we perform an eclectic variety of cover songs and original music dedicated to the Goddess in all her guises. We have been singing in the Tampa Bay area for many years, and occasionally our melodies are completemented by the interpretive dance of Astarte Moondancer.
What they say about Hecate's Wheel: "Described as 'the ultimate in Girl Power Pagan music', Hecate's Wheel enchants and inspires Witches and Muggles alike! The ladies deliver outstanding vocal harmonies while telling tales of the Goddess, love and life.'
You can find our music, lyrics and tour information at www.HecatesWheel.com. Enjoy the tunes, Peace, Love and Light!
Ella Hope
Ella is the "Healing Through Nature author and practice-guide".  The subject-matter of her two 500-page Volumes were sourced from the elemental/ spirit realms 20 years ago, and fourth Cycle of Initiation. The subject-matter was developed for twelve years in diverse landscapes, before the Volumes were printed in 2010 — they are derivatives for the new book: A Course in Healing Through Nature.  Read about the Trainings at the Mother Earth Eco-Center.  www.HealingThroughNature.com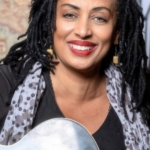 Miri Hunter, Ph.D
Miri is an Adjunct Associate Professor at St. Mary's College, where she teaches in the Liberal Education for the Arts Program (LEAP).  She also teaches Theatre Arts at Copper Mountain College in Joshua Tree CA.  She is the Producing Artistic Director of the Hi Desert theatre Company, Thought Theatre, and co-producer of the Hi-Desert Fringe Festival.  As Founder of the non-profit organization Project Sheba, her focus has been on using the arts, (visual, performing and literary) to transform culture by accessing individual wisdom through personal storytelling.  Miri began painting when she left LA and the acting circuit in 2013 for Joshua Tree CA.  There, she began painting.  Her art is inspired by the beauty and high vibrations of the desert as well as her connection to her studies of East African art traditions. While in graduate school, she developed the Queen of Sheba Wisdom Oracle based on her studies of South Arabian and East African mythology.  In her spare time she is the singer/songwriter for the Americana/Folk band, Hunter and the Wick'd.
Maria Veronica Iglesias
Maria Veronica Iglesias was born in Mexico City, Mexico. She has a Bachelor´s degree in Library Sciences and a Master´s Degree in Mesoamerican Studies from the National Autonomous University of Mexico (La Universidad Nacional Autónoma de México). She grew up in a family that always honors the Earth, the plants and all the living beings. She was initiated as a sahumadora (bearer of the Sacred Sahumerio) when she was 8 years old. She studied about medicinal plants, crystal therapy and healing with gems. She also was initiated in the sacred knowledge of Mesoamerican shamanism and she became a Portadora de la Palabra, bearer of the Sacred Word. She is also a Priestess of Ix´Cheel, the Mayan Goddess of Medicine. She is currently researching gem stones and their therapeutic use, Pre-Hispanic medicine, Feminine Shamanism in Mesoamerica, Feminine rites of passage and Goddesses from Mesoamerica.  
 Veronica and Anne Key now lead tours to Mexico! Join them at www.sacredtoursofmexico.com.
Lura James
Lura James is a 13-year-old 7th grader. Lura fell in love with performing and singing from a very early age, when she started singing in her school talent shows in 3rd grade. Lura has since taken on challenging roles such as "Dorothy" in The Wizard of Oz and "Violet Beauregard" in Willy Wonka. She would like to thank her very supportive parents, for driving her to all of her various lessons and rehearsals, and her amazing  younger sister, Maddy, for teaching her the values of patience and not to be so serious.
Miranda Katz
Miranda is a lifelong artist – healer – intuitive – witch. She has
been a practicing Dianic for over 20+ years, and has been in
deep service to the Goddess for lifetimes.
Miranda is an Intuitive, Transitions and Transformation
Coach, Alchemical Hypnotherapist, Past Life Regressionist
and Life between Life Facilitator.
Miranda is the super proud Mother of two children,
Grandmother to one and Fairy Goddess-Mother to many.
She makes her home among the Redwoods in Marin County
Anne Key
Anne Key is adjunct faculty in Women's Studies and Religious Studies. She has authored several articles on Mesoamerican Goddesses and her dissertation focused on the Cihuateteo, women who died in childbirth and were deified. She has been traveling to Mexico City since 1988. Co-founder of the independent press Goddess Ink, Dr. Key was Priestess of the Temple of Goddess Spirituality Dedicated to Sekhmet, located in Nevada, from 2004-2007. She is the author of Desert Priestess: a memoir and Burlesque, Yoga, Sex and Love: A Memoir of Life under the Albuquerque Sun and she is co-editor of The Heart of the Sun: An Anthology in Exaltation of Sekhmet and Stepping Into Ourselves: An Anthology of Writings on Priestesses. Anne resides in Albuquerque with her husband, his three cats and her snake.
Managing Editor
 Goddess Ink
opening hearts and minds
Visit us at www.goddess-ink.com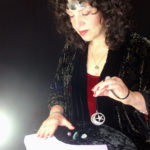 Rev. Judith Laxer
Rev. Judith Laxer is a modern-day mystic who believes that humor, beauty and the wonders of nature make life worth living. The founding Priestess of Gaia's Temple, an inclusive, earth-based ministry in Seattle, Washington, Judith also enjoys a successful private practice as a psychic, spiritual counselor, hypnotherapist, shamanic practitioner and teacher of women's mysteries. A keynote speaker and author of Along the Wheel of Time: Sacred Stories for Nature Lovers [Ravenswood Publishing], Judith has presented classes and workshops on the re-emergence of the Divine Feminine since 1993 at conferences nationally. She dedicates her work to restoring the balance between feminine and masculine energy in our culture.
www.judithlaxer.com, www.gaiastemple.org.
Dr. Renee Lemus
Xicana-Feminista-Mama-Academic-Writer-Social Justice Advocate
Raised in Pico Rivera, Ca. Dr. Lemus received her PhD from UC Riverside in 2017 in Ethnic Studies. She
is a proud Xicana, daughter and granddaughter of Mexican immigrants with deep roots in her culture and love for her people. She currently work as a professor in the field of Women's Gender and Sexuality Studies at several universities and colleges in the L.A. area.
Lisa Levart
Lisa Levart is an artist/photographer based in the Lower Hudson Valley, NY. Inspired by mythology from all cultures and motivated to re-remember our collective Herstory, Levart has travelling widely creating photographs, videos, multi-media installations, and books that convey the resonant and multifaceted manifestations of the feminine spirit. A monograph of this work, Goddess on Earth; Portraits of the Divine Feminine won a Gold Nautilus Book Award and was named one of the 100 Best New Women's Spirituality Books by the California Institute of Integral Studies.
Her most recent work, "Women of the Ramapough Lenape Nation," delves into the sacred stories from the Ramapough Lenape Nation, the indigenous peoples of the lower Hudson Valley.  She is now expanding this series to honor women's stories from other indigenous peoples.
Levart's work has been exhibited widely and is represented in the permanent collection of the 9/11 Memorial Museum in NYC. Her photographs have been published in Fast Company, New York Magazine, Oprah Magazine, Time Magazine, The New York Times and The Washington Post to name a few.  For more info, visit www.goddessonearth.com.
Letecia Layson
Letecia Layson ia a Filipina, Feminist, Futurist, Priestess of Morphogenesis (Form Coming Into Being), High Priestess of Diana; Priestess Hierophant in FOI/TOI-LA. Letecia is one of the founding Mothers of the Center for Babaylan Studies; a member of International Feminists for Gift Economy, and Modern Matriarchal Studies Network.
Dr. Isadora Leidenfrost
Grab your seat for the California premiere of "Herstory: The Lydia Ruyle Movie" (forthcoming August 2019) a new film by Dr. Isadora Leidenfrost, which honors the extraordinary life and Goddess Banners of Lydia Ruyle. Dr. Isadora is a filmmaker, visionary entrepreneur, and an unstoppable force, who despite raising a toddler daughter, creates multi-media to empower women and is proud to present her latest film after three years in the making. Her award-winning, internationally known Red Tent movie "Things We Don't Talk About" has been seen by over 1 million people, is subtitled in six languages and has been screened over 1,000 times in three years in more than 75 countries. She is trained as both a filmmaker, a textile historian, and a feminist folklorist. She is also the author of two eBooks and one Audiobook. Dr. Isadora holds a BFA from the Rhode Island School of Design and a Masters and a PhD from the University of Wisconsin-Madison. For the pat 16 years, she has owned and operated Soulful Media, her film production company and has produced 14 films since she began. To watch the trailer trailer for "Herstory" visit: http://www.lydiaruylemovie.com/
Nikki Lian
Nikki Lian is a Wellness Professional and former Professional Wrestler.  She is a certified personal trainer and Sports Nutrition Specialist through the International Sports Sciences Association, as well as a certified Neuroboxing Instructor and Precision Nutrition Coach.
 Born in Brooklyn, NY, Nikki relocated to California shortly after graduating with a BS in Biology from the New York Institute of Technology, to train to be a professional wrestler.  For the next 13 years she traveled the world as her persona, Nikki the NY Knockout, dominating a male-dominated industry.
Currently a small business owner, Nikki owns and instructs at her gym, CKO Kickboxing in Simi Valley, where she teaches Kickboxing, personal training, and small group training.  Nikki specializes in working with active agers, including teaching boxing at the Simi Valley Senior Center and Neuroboxing at the gym.
Nikki is also an advocate for Veterans, and serves as the Director of Community Engagement for Ventura County Chapter of Team Red, White, and Blue, and also serves as the chair of the Health and Wellness Committee of Simi Valley Chamber of Commerce.
Nikki truly believes that Movement Makes Miracles, and continues to preach the message that fitness saves lives.
  Michelle Manu/Kumu and Dame
Michelle is an empathic metaphysician that works in energy. She regularly speaks, writes, teaches, and counsels on non-duality, control of mind, health, self-value, and self-balance. Michelle is a relentless advocate of self-evolution, empowerment, awareness and defense for women, teaching domestically and internationally.
At this time, Michelle is the only high ranking woman in the world in the ancient art of Lua, of the Kaihewalu lineage, which is the only native combat art of the People of Hawai'i (Pae'aina). She has earned the rank of Senior Black Belt and teacher (Kumu), and is a weapons maker. For her work in the Lua, Michelle is also the only woman to be awarded the Knight Commander designation by the Royal Order of Kamehameha I for perpetuating, promoting, preserving and protecting the Hawaiian culture, the people, and the land. This is significant because women, to this day, cannot be members of the Royal Order.
Michelle is a 2020 candidate for certificates in genetics, biochemistry, and physiology from Harvard Medical School. She already instructs in the warrior path which incorporates biochemistry and physiology. Michelle has had a successful 23 years in law and mediation; earning a Juris Doctorate, a business credential from George Washington University, and an executive leadership credential from Harvard Business School.
Michelle feels deeply connected to the foremothers of her Hawaiian, Scandinavian, Filipino and Chinese ancestry. She continues in her work of igniting the wild, wise, and powerful Feminine (Mana Wahine) by safely confronting fear; going through the process of acceptance, letting go, and forgiveness; and stepping into one's Truth and Power.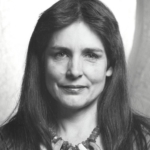 Joan Marler
Joan is the Founder and Executive Director of the Institute of Archaeomythology, an international organization promoting archaeomythological scholarship. She is the editor of The Civilization of the Goddess by Marija Gimbutas (1991), From the Realm of the Ancestors: An Anthology in Honor of Marija Gimbutas (1997), The Journal of Archaeomythology (2005-present), The Danube Script (2008), and other publications. Joan lectures internationally on the life and work of Marija Gimbutas and is the author of more than thirty published articles including a biographical article about Marija Gimbutas in Harvard's Notable American Women (2004).  Most recently, she has written about the Gorgon Medusa, women in prehistoric religious practices, and women's spirituality of Old Europe in Encyclopedia of Women in World Religions (2019).
Gina Martin
Gina Martin is a founding mother and High Priestess of Triple Spiral of Dún na Sidhe, a pagan spiritual congregation in the Hudson Valley. She is a ritualist, teacher, healer, mother, and writer of sacred songs. Her novel "Sisters of the Solstice Moon" is published in 2019 by Womancraft Publishing, and her book of sacred songs "WomEnchanting" is due out this Fall.
Gina is a practitioner of Classical Chinese medicine and a Board certified licensed acupuncturist.
She lives as a steward of the land that previously held a village of the Ramapough Lenape where people can come together now to remember the Old Ways. She is kept company by her husband and dogs, as well as the Sidhe who live in the hills.
Yeshe Matthews
Yeshe Matthews is a scholar of world religions, a seeker of mystic wisdom, and an oracle who follows a personal spiritual path that includes Goddess spirituality, Tibetan and Mongolian shamanism, Vajrayana Buddhism, Mayan cosmology, and Ifa. Her life is dedicated to devotional practices and the ways of the Great Mother. Yeshe has studied women's mysteries and matriarchies for over twenty years, and has a Master's degree in Women's History from Sarah Lawrence College. Her training as a postpartum doula in the Moroccan tradition and her certification as an end-of-life doula help her meet the needs of her clients from the cradle to the grave. She brings more than a decade of experience as a Priestess to the Mt Shasta Goddess Temple, where she offers classes, online and in-person ceremonies, international pilgrimages, retreats, and consultations. Yeshe has been a professional spiritual guide since 2003, performing over 10,000 readings for clients, and is internationally acclaimed for her direct, accurate, compassionate, and specific divinations. She and her husband Albert Robles co-own The Sacred Well, a metaphysical shop in Dunsmuir, CA.
Genevieve Mitchell
Genevieve Mitchell is a priestess, ritual leader, network weaver, mother, grandmother and photographer. For work and a better world she is a partner of Goddess Ink publishing, sharing books, on line classes, and sacred tours.  Genevieve has been active in womens spirituality circles for 25 years.  You can find Genevieve at Genevieve@goddess-ink.com or at www.goddess-ink.com
Ariella Moon
Shaman Ariella Moon is an ordained Rev. Priestess of Avalon, holding Center with the Goddess Temple of Palm Springs. She is also an initiated Wiccan Priestess, Reiki Master, and a Path of Light Level Four, Shaman Master Healer. Ariella has co-led rituals inside Stonehenge and at the Callanish Stones. She draws upon her magick when writing The Teen Wytche Saga and The Two Realms series. Her writing has appeared in Crone Magazine. To learn more, please visit
http://www.shamanariellamoon.com
Lyn Pacificar
Lyn Pacificar has over 30 years' experience as a Filipina Albularya, a traditional folk herbalist and spiritual healer who uses a combination of modalities including prayers, rituals, hilot, diagnostic readings, and ancestral communication to achieve a certain goal for the recipient.  She is of Ilongga and Waray lineage of healers, directly descended from Katuuran Apong Mansanat.  Like her ancestor, she is also a Katuuran, a spiritual medium, community counselor, and ritualist who serves as the mouthpiece of the ancestors to help people access their own medicine and powers of self-healing.  In addition, she maintains her connection to ancestral lands and manages farms on the islands of Dinagat, Panay, and Mindanao.
Lyn Pacificar is the founder/creatrix of Herbalaria, an ancestral roots movement in connecting community to indigenous traditions through the art of Filipino plant medicine.  Lyn hand-creates culturally rooted, spiritual, indigenous remedies into contemporized all-natural and organic wellness products.  She sources botanical ingredients from local farms in the Philippines and grows her own plant allies as the core components of all her herbal preparations.  Her passion towards the community has led her to organize groups of healers, co-create collectives of Filipina business owners, and volunteer for various non-profits and cultural causes.  She is also member of the Society for Shamanic Practice and a Certified Reiki Master of Usui Holy Fire Reiki Lineage.  She currently lives on Tongva land in East Hollywood with her family.
Website:  www.herbalaria.com  www.lynpacificar.com
Contact:  info@herbalaria.com
Taylor Phinny Russell
Taylor is a Priestess of Avalon, spiritual counselor, and healer. She is part of a Goddess tradition in Glastonbury, England that is bringing forward the ancient mysteries of Avalon. She creates group and individual ceremonies honoring the Celtic Wheel of the Year and personal rites of passage, and leads annual pilgrimages to Avalon/ Glastonbury. Her mission is to support women's healing and empowerment by reclaiming the wisdom of our ancient selves. A breast cancer survivor, she has walked through the flames of personal transformation and initiation. She is a clear channel for Goddess and holds a strong, safe, and sacred container in her work.
Amalya (Amy Peck, M.A.)
Amalya, ordained Minister-Priestess, is the creatrix of the beautiful Goddess Studio in Escondido —a private dance and "temple" space near San Diego , California which she founded in 2003. At the studio she presents, teaches and hosts a variety of events including Priestess Training programs; women's ceremonies, workshops and Red Tents; Meetup circles and Sabbat celebrations; and belly dance classes.
She has been Priestessing and dancing for almost twenty years, and has presented or taught at many venues including Goddess conferences, The Goddess Temple of Orange County, the Emissaries of Glen Ivy, and at various health spas, women's retreats and private gatherings. Amalya is also an accomplished painter and photographer, and produces original photo-digital Goddess art and commissioned Glorious Goddess Portraits of women. (She is the artist behind our conference materials too!)
Amalya is passionate about empowering women and mainstreaming the paradigm of the Sacred Feminine through artistic expression, ceremony and service as Her Priestess.
Learn more about Amalya's events, classes and art at www.Goddess-Studio.com, contact her via Email: AmalyaGoddess@aol.com, and connect with her on Facebook at www.facebook.com/GoddessStudio

Judith Piazza
Sound Medicine Woman
Judith presently offers Devotional and Community Song, Frame Drum and Rhythm Workshops, Healing Sound Workshops, Performances / Prayerformances that weave her talents and skill on drums around the world, vocals, native flutes, didjeridu, guitar, and dulsitar ™. In addition, Judith works with youth and adults in Rites of Passage Threshold Retreats, is an initiated Council Trainer and Guide in The Ojai Foundation model (a circle practice that encourages authentic listening and speaking from our hearts), is a Universal Life Church Minister, and continues to explore Nature as Teacher, developing a Medicine Wheel of our Elemental Sound Nature. She has recently been named one of nine finalists in the Guthman International Instrument Design competition for her unique dulsitar ™ and has been initiated into the Yoga of Sound through decades of study in the Indian Sound Yogic traditions. She is known for her extraordinary talents, exceptional skill, and generous, joyful spirit as Sound Medicine Woman.
Find out more at www.resonanceandrhythms.com
Krystal Rains
Krystal Rains is an artist, herbalist, healer, Ced Trad Craft witchcraft and shamanic practitioner. As a member of the greater Los Angeles Pagan community, she can often be found at The Green Man events and classes with Griffin Ced in North Hollywood and the monthly Full Moon ceremonies for the Spiritual Unity Movement. She is a committee member for Pacific Circle Revival, a local Summer Solstice camp-out. She is focused on Healing Ancestral Legacy Trauma, using Q'ero Shamanism, Reiki and other modalities she has learned on her path. Krystal also creates one of a kind miniature Magikal Kabinets.
 

Kathryn Ravenwood
Kathryn Ravenwood is a priestess for the water and author of How to Create Sacred Water: A Guide to Rituals and Practices (Inner Traditions * Bear & Co, 2010) and is a contributing writer to Invoking the Scribes of Ancient Egypt: The Initiatory Path of Spiritual Journaling (Normandi Ellis/Gloria Taylor Brown; Inner Traditions * Bear & Co, 2011) and for Stepping Into Ourselves: An Anthology of Writings on Priestesses (Anne Key/Candace Kant, Goddess Ink., 2014). Her writings have been published in Sage Woman magazine and other publications. Kathryn is a ceremonialist, shamanic guide, and teacher. She has studied the Mysteries for over 45 years. She offers consultations for personal alchemy through her expert knowledge of the Tarot. Her long love and study of the esoteric realms led her to the Tarot, Egypt, ritual, and ceremonial altars. She is initiated in the Egyptian Mysteries through Nicki Scully and Normandi Ellis, is a Priestess of Thoth, and a certified teacher of Alchemical Healing.  You can find Kathryn at kravenwood@yahoo.com or http://www.kathrynravenwood.com/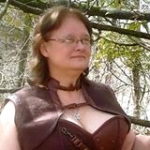 Jade River
Jade River is the Co-founder of the Re-formed Congregation of The Goddess—International; the first legally incorporated tax-exempt religion serving the women's spiritual community.  She is the creator of the Women's Theological Institute the first organization to nationally offer in-depth training for women seeking training in Goddess religion and for some ordination as Priestesses. She is the author of several books including: In Our Bones, Tying The Knot: A Gender-Neutral Guide to Handfastings or Weddings for Pagans and Goddess Worshippers, To Know: A Guide to Women's Magic and Spirituality, and a number of other publications dealing with the Goddess and women's spirituality.
Dr. Cristina Rose (Smith) 
QWOC Feminista-Artivist-Pin@y-Latinx-Traveler-Farmer-Survivor.
Grand-daughter of Priscilla of New Mexico and Concepcion of Cebu, Dr. Cristina Rose was born in LA
and has a PhD in Women's Philosophy from the California Institute of Integral Studies in San Francisco.
As a mother, an artist, a writer, and a Gender and Ethnic Studies Professor at CSU, Dominguez Hills, she
is engaged with muxer-affirming and indigenous-rooted communities based out of Long Beach. Follow
her work at cristinagolondrina.com.
Lydia Ruyle In Tribute and Memorium
Lydia Ruyle an Artist Scholar Emeritus of the Visual Arts faculty, University of Northern Colorado in Greeley, Colorado, where the Lydia Ruyle Room of Women's Art was dedicated in 2010. Her research into sacred images of women has taken her around the globe https://indiaviagra.net/viagra-india/. Ruyle created and exhibited her art, did workshops and lead women's journeys throughout the U.S. and internationally. Her Goddess Icon Spirit Banners, which made their debut at Ephesus, Turkey, have flown all over the world spreading their sacred feminine energies. Her book 'Goddess Icons: Spirit Banners of the Divine Feminine' was published in 2002.
Laurel M. Sofia-Ravens
Laurel M. Sofia-Ravens is a Visionary Artist, Priestess, and Healer. She is a channel, guiding people into the unseen world, lighting the way to discovery and insight. She believes in everyone's innate creative spark as divinity itself, and puts people in touch with their intuition, imagination and spiritual support. Laurel blends shamanic healing, tantric wisdom, contemporary mindfulness, earth medicine, magic and expressive arts in her work. She holds a BFA in art, is a Shamanic Practitioner, a Feeding Your Demons™ Facilitator, and Medicine Maker. She sees clients and teaches workshops, retreats, and online programs for personal transformation, divine guidance, creativity, and intuition through her Wild Goddess Wisdom School.
Learn more at www.Sofia-Ravens.com or laurel@sofia-ravens.com
 Constance Tippett
Constance Tippett is the creator of  " The Goddess Timeline", she will be giving a slide show about images of the Goddess from 30,000  B.C.E. to 2000 A.D.   The  Goddess Timeline is an incredible tool for teachers and priestesses to convey the vast history Divine Feminines to their students. Constance also creates museum quality replicas of  Goddesses in Terra-cotta clay.
Visit, goddesstimeline.com    and   imageofthegoddess.com.
Willow Tucker
Willow Tucker has spent the last 20 years in the education and private practice of multiple healing modalities. Currently she is a healer in private practice in multiple hands-on body based and energetic based modalities and is teaching on a regular basis. Willow teaches Yoga, Somatic Movement and an array of Workshops from Magical Manifestation to Crafting your own Scrying Mirror to Spiritual Aromatherapy.
Suzan Vaughn
Suzan has been a student and a teacher of metaphysical phenomenon for more than 30 years. And with her telepathic skills honed, she is a professional Animal Communication Specialist and a Pet and People Psychic Counselor.
Her area of expertise is communication: written, spoken, and telepathic. But as a television news producer, director, writer, and talk show host, she would soon find herself disillusioned by the journalistic profession and seeking work that inspired her. As a result, the world of telepathy opened up to her and in walked those incredible animals.
The first time she met a pet psychic, she was a guest on Suzan's talk show. She helped her understand the traumatic past of her beloved Chow-Chow Rusti, changing the dog's behavior immediately. The experience inspired her to learn the skill to bridge the communication gap between humans and their animal friends. And she learned from the best: her mentor is Animal Communication Pioneer Penelope Smith. Suzan's first book, "Dispatches from the Ark: Pages from a Pet Psychic's Notebook," was born of the intrigue and excitement of using this new skill in the earliest days of her practice.
As a psychic counselor, she has helped hundreds of people identify and resolve issues facing their beloved pets, take a look into their probable future, contact loved ones that have passed on, and sort out life's toughest circumstances.
Educationally, she earned a B.A. in Psychology and an M.A. in Communication from California State University, Fullerton.
www.animalwhisperer.net
Susun Weed
Susun S. Weed has no official diplomas of any kind; she left high school in her junior year to pursue studies in mathematics and artificial intelligence at UCLA and she left college in her junior year to pursue life. Susun began studying herbal medicine in 1965 when she was living in Manhattan while pregnant with her daughter, Justine Adelaide Swede. She wrote her first book — Wise Woman Herbal for the Childbearing Year (now in its 29th printing)– in 1985 and published it as the first title of Ash Tree Publishing in 1986. It was followed by Healing Wise (1989), New Menopausal Years the Wise Woman Way (1992 and revised in 2002), Breast Cancer? Breast Health! The Wise Woman Way (1996) and Down There: Sexual and Reproductive Health the Wise Woman Way.
In addition to her writing, Ms Weed trains apprentices, oversees the work of more than 300 correspondence course students, coordinates the activities of the Wise Woman Center, and is a High Priestess of Dianic Wicca, a member of the Sisterhood of the Shields, and a Peace Elder. Susun Weed is a contributor to the Routledge International Encyclopedia of Women's Studies, peer- reviewed journals, and popular magazines, including a regular column in Sagewoman.
Her worldwide teaching schedule encompasses herbal medicine, ethnobotany, pharmacognosy, psychology of healing, ecoherbalism, nutrition, and women's health issues and her venues include medical schools, hospital wellness centers, breast cancer centers, midwifery schools, naturopathic colleges, and shamanic training centers, as well as many conferences.
Susun appears on many television and radio shows, including National Public Radio and NBC News.
Visit Susun at www.wisewomanmentor.com and www.susunweed.com. Send questions or comments to wisewoman@herbshealing.com
Twitter:  https://twitter.com/susunweed
Facebook: https://www.facebook.com/susun.weed