2019 Goddess Conference Presenters
Here are our Preliminary 2019 presenters!!!
Keep Checking back in for updates
---
From Austrailia
Bilawara Lee
Bilawara is an Elder of the Larrakia Nation of Darwin Northern Territory, Australia, she is acknowledged and respected as a healer and teacher of the ancient wisdoms of aboriginal spirituality and healing. Her life is dedicated to helping us discover the wholeness and boundless beauty within our spirits and hearts. Bilawara travels nationally and internationally to conduct special life-changing events and ceremonies of wisdoms of Star Dreaming and as a Grandmother of the oldest, continuous surviving cultures on Earth, she will share with you wisdoms from Ancestors for your spiritual journey to the stars. Bilawara is an internationally published author with two books: Star Dreaming and Healing from the Dilly Bag.
Wendy Rule
Blurring the line between music, theater and ritual, Visionary Songstress Wendy Rule weaves her dark ambient mystical folk songs along magical paths of storytelling and mythology to create a uniquely beautiful, powerful and transformative live experience.
Wild, wise and empowering, Wendy's music honors her deep spiritual and magical connection to Nature. Her extraordinary voice and insightful lyrics, combined with her passionate and personal storytelling, invite us to celebrate and connect with our own deep Magic.
Over the past two decades, Wendy has released 10 studio albums and numerous side projects, and has toured the world extensively as both a performer and an inspirational Magical Life Coach and workshop presenter. Alongside her busy touring schedule, Wendy also facilitates the online mystery school "Living a Life of Magic", co presented with her husband and Magical partner Timothy Van Diest.
Originally from Melbourne Australia, Wendy relocated to the USA in 2014, and is now living in Santa Fe,  New Mexico –  allowing her an even stronger connection to her ever growing US fan base, and providing daily access to the wild Nature that inspires her unique and transformational work.
---
From Canada
Rosmarinus Stehlik
Rosmarinus is a Living Work of Art in Perpetual Motion~ Oneiromancer, Shadow Worker, Fine Arts Visionary, Intergalactic Creatrix of Sight Sound and Movement, Cosmick Witch, Thelemic Priestess, Astrologer, Iconoclast, Feminist Futurist, Occult Practitioner, Conduit of the Mysteries, Martial Artist, and overall Oracular Warrioress. She is an Initiate of Many Secret Orders and Eclectic Paths spanning over two decades; she has seasoned experience unfolding within diverse Magickal contexts: some of which include such Honoured placements of Leadership and Practicum in Realms of The O.T.O, The Temple Serpentarius (a Canadian Grove of the Internationally respected Fellowship of ISIS residing under the umbrella of Olivia Robertson's Vision), The Path of both Traditional and Dianic Witchcraft, and the Full engagement of Practice in the Ways of Shaolin Kung FU, culminating with her medal-award winning participation in the 10th Zhengzhou International Wushu Championship in China in October of 2014. Exhibiting refined levels of leadership, Rosmarinus has participated in many Martial Arts tournaments and demonstrations, and was selected by 34th Generation Shaolin Grand Master Warrior Monk, Shifu Shi Guo Song, to stand before a Global Athletic Council and swear an Oath of Integrity on behalf of an International Contingent of Athletes in Deng Feng for what is known as the Olympics of Kung FU before thousands of spectators, participants and judges. She is the student of Shaolin disciple Shi Chang Dao, and was selected to become an instructor of the Shaolin Temple Quanfa Institute, teaching Kung Fu empowerment to Adults and Children alike.  she is also a pioneering member of the Canadian Chapter of the International Association of Artists of Imagination, and an Active Facilitator of Sacred Space that serves to Invoke Humanity's Deepest Soul Incarnation in accordance with the Higher Wisdom of the Universal Order of the Cosmos, everyday. Rosmarinus is a multidimensional Priestess whose Spirituality embodies a vast paradigm of Cosmick Consciousness. Her values reside in the capacity for Honouring the Sacredness and diversity inherent in the multifarious voices of the pagan world; co-creation, Humanitarian Unity, Freedom of Creative Expression, Occult Integrity, Feminist Spirituality, Cosmick Consciousness and living by Thelemic Philosophies are but a few aspects that are of primary importance to her, with a Vision of Reverence, and Gentle Loving Kindness at its center. Informed by a Spiritual Paradigm that is Cosmick, she fosters Interfaith dialogue within diverse Occult Spheres, motivated by a core ethos of Love and Mindfulness. Rosmarinus Stehlik is a Multidisciplinary Artist and graduate of McMaster University in Canada, holding two Honours B.A Degrees in Fine Arts and Art History, respectively; with a minor degree in Religious Studies- specializing in Cross-Cultural Spirituality, Feminist Witchcraft, Transpersonal Mysticism, Astrology and the Tarot.
---
 

South America
Sandra Roman, Priestess of Avalon
Shamanka, singer, initiatress, teacher.
Sandra is author of five books in Spanish. One of them "Los Rostros de la Diosa", is recently editing in English with the title: Faces of the Goddess, where she includes experiences from her personal journey.
Creative mother of the cards deck "Goddesses in your Daily Life", she´s a Priestess of Avalon, Past Lives Therapist, Tarot Reader and Yoga Teacher.
Like a "Gipsy" Priestess, Sandra followed the Goddess Call, journeying from South America to Glastonbury where she was initiated in the Misteries of Avalon. Later, Pachamama and Chak-Anna called her back to her country, Argentina, to explore the Sacred Wheel of the Southern Cross. Then, she felt the voice of her Spanish ancestresses as well as her Mexican sisters, creating Priestess trainings in all these countries.
___________________________________________________________
From The United Kingdom
Julie Felix
Julie Felix is an American born, British–based folk artist. When Julie was about 7, she saw a movie with Loretta Young and wanted to be a nun. Now, at 75, she thinks of this and smiles. Shealso saw a movie called "Ann of the Indies" and thought about being a sword fighter.
Julie was a devout Catholic until her late teens, when she started asking questions and decided to leave the church. After graduating college she left for Europe and didn't follow any faith except her belief in adventure and the human spirit. After hitchhiking through Europe she became part of the love and peace movement of the 60's. Throughout the 60's and 70's Julie's career flourished, and her music reflects not only her protest songs, but also her love of nature.
Through leading tours to sacred sites and tuning into the sacredness of the land, and discovering the myths and stories of ancient cultures, that Julie became a follower of the Goddess. Julie sings every year at The Goddess Conference in Glastonbury which celebrates the mysteries of the Great Mother.
___________________________________________________________
 

From The United States
Cristina Biaggi
Cristina Biaggi, Ph.D has widely exhibited her work in the U.S. as well as in Europe. She has created a number of large outdoor works including a series of webs made of various sizes ropes and spheres for various venues in the U.S., such as Roca, Mont Holyoke College and others, large "human sized" nests made with vines and leaves in the U.S.,Roca, de Cordova Museum, and others. Her work is in several public and private collections including Europa Parkas, Vilnius, Lithuania, Elizabeth Sackler of the Brooklyn Museum, Jane Fonda and Sean Scully and Liiane Tomasko in NY. Her Goddess Mound proposal is being considered by Grail at Cornwall, NY Sculpture Park and she is one of the sculptors who will be producing a proposed maquette for WHY ARE THERE NO WOMEN IN CENTRAL PARK. In addition to her work as an artist, Biaggi is also a writer and a lecturer and has published three books. She has lectured extensively in Europe and the U.S. on Prehistory, Women Spirituality and Art. She has achieved international recognition for her significant contributions in the field of Goddess centered art, Neolithic and Paleolithic prehistory and the history and impact of patriarchy on contemporary life
For more information, please refer to her website.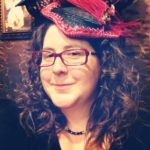 Lithia Brigan
Lithia is an educator, folk artist, and hereditary witch in the European matrilineal tradition. As a Dianic Priestess, she facilitates circles for women and girls that focus on Women's Mysteries and the activation of personal power through hands-on projects and embodied, kinetic experiences. She founded and directs the Red Tent at Lost Forest Lodge, the Wicked Sisterhood of Wildheart Grove, and Witches Rising, an online community rooted in raising consciousness and feminist activism.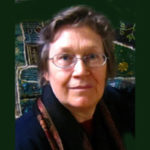 Max Dashu
Max Dashu is a history sibyl who uses images to teach women's global history and heritages. Her legendary slideshows bring to light women of power who have been hidden from view, from ancient icons to female leaders, culture-makers, rebels, and medicine women. In 1970 Dashu founded the Suppressed Histories Archives to research women in the global cultural record – not only individual women, but female spheres of power and egalitarian cultures, and patriarchy and other patterns of domination. From her collection of over 30,000 images, Dashu has created and presented hundreds of slideshows at universities, women's centers, bookstores, conferences, festivals, libraries, prisons, museums, and schools. She also teaches via webcasts, online courses, and a daily facebook Suppressed Histories blog. Dashu has keynoted at numerous conferences, and presented at international conferences in Australia (2014), Germany (2010), Mexico (2006), Bulgaria (2004), Britain (2007), and the US (2005). Her articles have appeared in Goddesses in World Culture (Praeger, 2010), Feminist Theology and other journals and anthologies. Many articles and book excerpts are on the Suppressed Histories Archives site and on Academia.edu . She has produced two dvds: Woman Shaman: the Ancients (2013) and Women's Power in Global Perspective (2008), and is preparing to publish the first volumes of her sourcebook Secret History of the Witches. She is also an artist whose paintings are well known in the women's spirituality community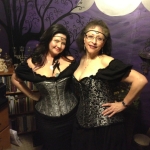 Hecate's Wheel
Hecate's Wheel is Vicki Scotti, & LuAnn Morris. We are an acoustic folk duo, inspired by the Divine Feminine, and we perform an eclectic variety of cover songs and original music dedicated to the Goddess in all her guises. We have been singing in the Tampa Bay area for many years, and occasionally our melodies are completemented by the interpretive dance of Astarte Moondancer.
What they say about Hecate's Wheel: "Described as 'the ultimate in Girl Power Pagan music', Hecate's Wheel enchants and inspires Witches and Muggles alike! The ladies deliver outstanding vocal harmonies while telling tales of the Goddess, love and life.'
You can find our music, lyrics and tour information at www.HecatesWheel.com. Enjoy the tunes, Peace, Love and Light!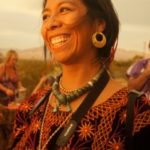 Maria Veronica Iglesias
Maria Veronica Iglesias was born in Mexico City, Mexico. She has a Bachelor´s degree in Library Sciences and a Master´s Degree in Mesoamerican Studies from the National Autonomous University of Mexico (La Universidad Nacional Autónoma de México). She grew up in a family that always honors the Earth, the plants and all the living beings. She was initiated as a sahumadora (bearer of the Sacred Sahumerio) when she was 8 years old. She studied about medicinal plants, crystal therapy and healing with gems. She also was initiated in the sacred knowledge of Mesoamerican shamanism and she became a Portadora de la Palabra, bearer of the Sacred Word. She is also a Priestess of Ix´Cheel, the Mayan Goddess of Medicine. She is currently researching gem stones and their therapeutic use, Pre-Hispanic medicine, Feminine Shamanism in Mesoamerica, Feminine rites of passage and Goddesses from Mesoamerica.  
 Veronica and Anne Key now lead tours to Mexico! Join them at www.sacredtoursofmexico.com.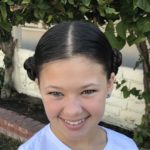 Lura James
Lura is 11 years old and has been singing all of her life. She began working with a vocal coach 3 years ago building a repertoire of songs that empower girls and women. She has performed at school and community events.  She loves singing, dancing, acting, and spending time with her 2 kittens.
Anne Key
Anne Key is adjunct faculty in Women's Studies and Religious Studies. She has authored several articles on Mesoamerican Goddesses and her dissertation focused on the Cihuateteo, women who died in childbirth and were deified. She has been traveling to Mexico City since 1988. Co-founder of the independent press Goddess Ink, Dr. Key was Priestess of the Temple of Goddess Spirituality Dedicated to Sekhmet, located in Nevada, from 2004-2007. She is the author of Desert Priestess: a memoir and Burlesque, Yoga, Sex and Love: A Memoir of Life under the Albuquerque Sun and she is co-editor of The Heart of the Sun: An Anthology in Exaltation of Sekhmet and Stepping Into Ourselves: An Anthology of Writings on Priestesses. Anne resides in Albuquerque with her husband, his three cats and her snake.
Managing Editor
Goddess Ink
opening hearts and minds
Visit us at www.goddess-ink.com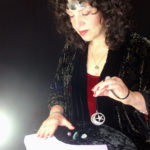 Rev. Judith Laxer
Rev. Judith Laxer is a modern day mystic and Priestess of the Goddess who believes that beauty, humor and the wonders of nature make life worth living. The founder of Gaia's Temple, an inclusive ministry with over seventeen years of service fostering love of the Divine Feminine, Judith enjoys a successful private practice as a minister, Priestess, psychic, spiritual counselor, hypnotherapist, shamanic practitioner and author. In 1993, she founded MoonWise Mystery School wherein she teaches women's mysteries and the Magical Arts. Her book Along the Wheel of Time: Sacred Stories for Nature Lovers is a collection of short stories that demonstrate how the seasonal changes on the Wheel of the Year are a spiritual model for the soul. Her writing can also be found in Women of Wisdom: Empowering the Dreams and Spirit of Women and Pagan Leadership Anthology www.judithlaxer.com, www.gaiastemple.org.
Lisa Levart
Lisa Levart is an award-winning photographer and frequent contributor to the Huffington Post, where her blogs explore the intersection between art, the divine feminine, women's empowerment and current issues. Her luxurious book "Goddess on Earth, Portraits of the Divine Feminine" is a visual symphony of the wisdom, courage and personal strength of the female spirit and won a Gold Nautilus Book Award (Books for a Better World). Lisa has appeared on a Huff Post Live segment entitled "Celebrating the Strength of the Female Spirit", and her photographs have been published in Fast Company, New York Magazine, Oprah Magazine, Time Magazine, The New York Times and The Washington Post, as well as exhibitions worldwide. For more info, visit www.goddessonearth.com.
Contact info: Lisa Levart Lisa@goddessonearth.com
Letecia Layson
Letecia Layson is a Filipina, Feminist, Futurist, Priestess of Morphogenesis (Form Coming Into Being), High Priestess of Diana; Priestess Hierophant in FOI/TOI-LA. Letecia is one of the founding Mothers of the Center for Babaylan Studies; a member ofInternational Feminists for Gift Economy, Modern Matriarchal Studies Network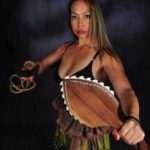 Michelle Manu/Kumu and Dame
Michelle is an empathic metaphysician that regularly counsels on non-duality, control of mind, self-value, and lokahi (balance). She is a Senior Black Belt and teacher (Kumu) in the ancient warrior combat art, the Hawaiian Lua (of the Kaihewalu Family). For her work in the Lua, Michelle is the only woman to be awarded the Knight Commander designation by the Royal Order of Kamehameha I for perpetuating, promoting, preserving and protecting the Hawaiian culture, the people, and the land. She makes and sells Lua warrior wood weaponry. She actively holds international workshops on empowerment, awareness and defense for women only called "SHE" (Super Hero Experience). Michelle works as a crisis consultant in business and legal affairs. She has earned a Juris Doctorate, and holds business credentials from Harvard Business School and George Washington University. She is a double doctorate candidate in Metaphysical Sciences (MscD) and Philosophy of Human Behaviors (PhD) in 2020. World Black Belt named her Martial Artist of the Month (2002) and she has been inducted into the Master's Hall of Fame (2006), Argentina Martial Arts Hall of Fame (2016), Munich Hall of Honours (2017), and Kenpo International Hall of Fame (2017). Michelle has graced the pages of Inside Kung Fu (2002), Masters Magazine (2015), Seni Beladiri Malaysian (2015) and Tae Kwon Do Times Korea (2015), All About Martial Arts (2016), Germany's Warrior Magazine (2016), and Martial Arts Illustrated UK (2017). She continues in her work of igniting the wild, wise and powerful feminine: the Mana Wahine!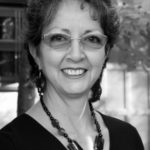 Genevieve Mitchell
Genevieve Mitchell is a priestess, ritual leader, network weaver, mother, grandmother and photographer. For work and a better world she is a partner of Goddess Ink publishing, sharing books, on line classes, and sacred tours.  Genevieve has been active in womens spirituality circles for 25 years.  You can find Genevieve at Genevieve@goddess-ink.com or at www.goddess-ink.com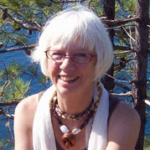 Vicki Noble
Vicki Noble is an artist, a healer, an independent research scholar and a foremother of the Goddess movement in the U.S. In 1981 she co-created the beloved and bestselling round Motherpeace  tarot cards with Karen Vogel, and she is the author of eight books, including Shakti Woman: Feeling Our Fire, Healing Our World  (1991) and The Double Goddess: Women Sharing Power (2003). She founded and directed a school for women healers in Oakland (1987-1991), led groups of women on pilgrimage to sacred Goddess sites around the world, and travels and teaches internationally; her books are published in Spanish, Italian, Portuguese, German, and French.
Vicki was a professor in the Women's Spirituality Master's program at Sofia University (formerly ITP) in Palo Alto, teaching Archaeomythology, Matriarchal Studies, and Female Shamanism, as well as guiding graduate students in thesis exploration and development. With Miriam Robbins Dexter, she recently co-edited a new anthology (2015) called Foremothers of the Women's Spirituality Movement: Elders and Visionaries.
Vicki is a professional astrologer and teaches private tutorials at her home in Santa Cruz, California, adapting Tibetan Buddhist Dakini practices for her mostly non-Buddhist students. For the last eleven years, she has spent part of each year transmitting these teachings to groups of women all over Italy.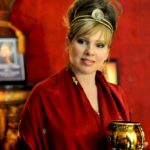 Ava Park
Rev. Ava lives to find new and creative ways to "empower Woman as the world's natural spiritual authority.  "She is the founder and Presiding Priestess of The Goddess Temple of Orange County, a world sacred site of devotional pilgrimage, historical education and spiritual ceremony. The Goddess Temple, in its eleventh year as the only temple of its kind in the world, exists to empower women and to educate people about hunmanity's oldest and most widespread religion, the veneration of the "Great Mother", going back 250,000 years or more. Visit The Temple's beautiful sacred space, with the Museum of Goddess History and Culture, Fridays noon to 8 pm and Saturdays, noon to 5 pm. Sunday Services 11 am; Fourth Sundays for all; all other Sundays for adult women. 17905 Sky Park Circle #A, Irvine Ca. 9216
e-mail: info@GoddessTempleOC.org Website: www.GoddessTempleOC.org
Amalya (Amy Peck, M.A.)
Amalya, ordained Minister-Priestess, is the creatrix of the beautiful Goddess Studio in Escondido —a private dance and "temple" space near San Diego , California which she founded in 2003. At the studio she presents, teaches and hosts a variety of events including Priestess Training programs; women's ceremonies, workshops and Red Tents; Meetup circles and Sabbat celebrations; and belly dance classes.
She has been Priestessing and dancing for almost twenty years, and has presented or taught at many venues including Goddess conferences, The Goddess Temple of Orange County, the Emissaries of Glen Ivy, and at various health spas, women's retreats and private gatherings. Amalya is also an accomplished painter and photographer, and produces original photo-digital Goddess art and commissioned Glorious Goddess Portraits of women. (She is the artist behind our conference materials too!)
Amalya is passionate about empowering women and mainstreaming the paradigm of the Sacred Feminine through artistic expression, ceremony and service as Her Priestess.
Learn more about Amalya's events, classes and art at www.Goddess-Studio.com, contact her via Email: AmalyaGoddess@aol.com, and connect with her on Facebook at www.facebook.com/GoddessStudio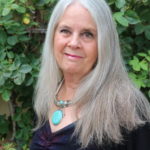 Kathryn Ravenwood
Kathryn Ravenwood is a priestess for the water and author of How to Create Sacred Water: A Guide to Rituals and Practices (Inner Traditions * Bear & Co, 2010) and is a contributing writer to Invoking the Scribes of Ancient Egypt: The Initiatory Path of Spiritual Journaling (Normandi Ellis/Gloria Taylor Brown; Inner Traditions * Bear & Co, 2011) and for Stepping Into Ourselves: An Anthology of Writings on Priestesses (Anne Key/Candace Kant, Goddess Ink., 2014). Her writings have been published in Sage Woman magazine and other publications. Kathryn is a ceremonialist, shamanic guide, and teacher. She has studied the Mysteries for over 45 years. She offers consultations for personal alchemy through her expert knowledge of the Tarot. Her long love and study of the esoteric realms led her to the Tarot, Egypt, ritual, and ceremonial altars. She is initiated in the Egyptian Mysteries through Nicki Scully and Normandi Ellis, is a Priestess of Thoth, and a certified teacher of Alchemical Healing.  You can find Kathryn at kravenwood@yahoo.com or http://www.kathrynravenwood.com/
Lydia Ruyle In Tribute and Memorium
Lydia Ruyle an Artist Scholar Emeritus of the Visual Arts faculty, University of Northern Colorado in Greeley, Colorado, where the Lydia Ruyle Room of Women's Art was dedicated in 2010. Her research into sacred images of women has taken her around the globe https://indiaviagra.net/viagra-india/. Ruyle created and exhibited her art, did workshops and lead women's journeys throughout the U.S. and internationally. Her Goddess Icon Spirit Banners, which made their debut at Ephesus, Turkey, have flown all over the world spreading their sacred feminine energies. Her book 'Goddess Icons: Spirit Banners of the Divine Feminine' was published in 2002.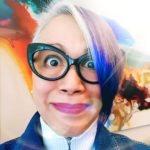 Omehra Sigahne
Omehra Sigahne, Perla  Daly, is a feminist, activist, multimedia artist, and creativity coach, and she collaborates with artists, healers and fellow feminist and indigenous activists around the world. Inspired by Feminine Divine and the Philippine babaylan, the priestess-leader of Visayan villages, she co-founded the Center for Babaylan Studies in 2010, and chaired the Filipino American Women's Network FAWN2005 conference featuring 5 babaylan power roles. She created the Babaylan Mandala used for contemplation, its symbolism a tool to activate indigenous sacred interconnection (pakikipagkapwa) and multi-dimensionality; the Bahala Tree of Life at the center representing YOU. 
She founded the first online community for and by Filipinas in 1998, wrote the Bahala Na Meditations, discussed Filipina cyber-feminism and ethno-gender-activism in the Pinay Power: Theorizing the Filipina/American Experienceanthology. She publishes Pinay.com for Filipina women around the world, Baybayin Alive to help people understand ancient Philippine writing as a tool for decolonization and exploring Filipino identity, and blogs at BagongPinay on shifting & transforming consciousness weaving together new & ancient traditions. Perla is also the proud and loving mother of three young men.
 Constance Tippett
Constance Tippett is the creator of  " The Goddess Timeline", she will be giving a slide show about images of the Goddess from 30,000  B.C.E. to 2000 A.D.   The  Goddess Timeline is an incredible tool for teachers and priestesses to convey the vast history Divine Feminines to their students. Constance also creates museum quality replicas of  Goddesses in Terra-cotta clay.
Visit,   goddesstimeline.com    and   imageofthegoddess.com.
Susun Weed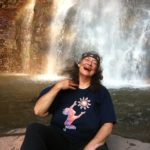 Susun S. Weed has no official diplomas of any kind; she left high school in her junior year to pursue studies in mathematics and artificial intelligence at UCLA and she left college in her junior year to pursue life.
Susun began studying herbal medicine in 1965 when she was living in Manhattan while pregnant with her daughter, Justine Adelaide Swede.
She wrote her first book — Wise Woman Herbal for the Childbearing Year (now in its 29th printing)– in 1985 and published it as the first title of Ash Tree Publishing in 1986.
It was followed by Healing Wise (1989), New Menopausal Years the Wise Woman Way (1992 and revised in 2002), Breast Cancer? Breast Health! The Wise Woman Way (1996) and Down There: Sexual and Reproductive Health the Wise Woman Way.
In addition to her writing, Ms Weed trains apprentices, oversees the work of more than 300 correspondence course students, coordinates the activities of the Wise Woman Center, and is a High Priestess of Dianic Wicca, a member of the Sisterhood of the Shields, and a Peace Elder.
Susun Weed is a contributor to the Routledge International Encyclopedia of Women's Studies, peer- reviewed journals, and popular magazines, including a regular column in Sagewoman.
Her worldwide teaching schedule encompasses herbal medicine, ethnobotany, pharmacognosy, psychology of healing, ecoherbalism, nutrition, and women's health issues and her venues include medical schools, hospital wellness centers, breast cancer centers, midwifery schools, naturopathic colleges, and shamanic training centers, as well as many conferences.
Susun appears on many television and radio shows, including National Public Radio and NBC News.
Visit Susun at www.wisewomanmentor.com and www.susunweed.com. Send questions or comments to wisewoman@herbshealing.com
Twitter:  https://twitter.com/susunweed
Facebook: https://www.facebook.com/susun.weed