2015 Goddess Conference Presenters
Here are our 2015  presenters!!!
---
From Austrailia
Bilawara Lee
Bilawara is an Elder of the Larrakia Nation of Darwin Northern Territory, Australia, she is acknowledged and respected as a healer and teacher of the ancient wisdoms of aboriginal spirituality and healing. Her life is dedicated to helping us discover the wholeness and boundless beauty within our spirits and hearts.  Bilawara travels nationally and internationally to conduct special life-changing events and ceremonies of wisdoms of Star Dreaming and as a Grandmother of the oldest, continuous surviving cultures on Earth, she will share with you wisdoms from Ancestors for your spiritual journey to the stars.  Bilawara is an internationally published author with two books: Star Dreaming and Healing from the Dilly Bag.
 

Jacqui Bushell
Wild Earth Wisdom founder, Jacqui Bushell has been loving the wild abundance of the earth for much of her life. She is a renowned Medical Herbalist, body worker, Reiki Teacher and author of the award winning cookbook, 'A Loving Spoonful'. She specializes in manufacturing herbal medicines and vibrational remedies from local plants, natural organic skin care, transformational healing and teaching around the world, to inspire people to live passionately and creatively, touching the sacred within Nature and their own being.
---
From Canada
Rosmarinus Stehlik
Rosmarinus is a Living Work of Art in Perpetual Motion~ Oneiromancer, Shadow Worker, Fine Arts Visionary, Intergalactic Creatrix of Sight Sound and Movement, Cosmick Witch, Thelemic Priestess, Astrologer, Iconoclast, Feminist Futurist, Occult Practitioner, Conduit of the Mysteries, Martial Artist, and overall Oracular Warrioress. She is an Initiate of Many Secret Orders and Eclectic Paths spanning over two decades; she has seasoned experience unfolding within diverse Magickal contexts: some of which include such Honoured placements of Leadership and Practicum in Realms of The O.T.O, The Temple Serpentarius (a Canadian Grove of the Internationally respected Fellowship of ISIS residing under the umbrella of Olivia Robertson's Vision), The Path of both Traditional and Dianic Witchcraft, and the Full engagement of Practice in the Ways of Shaolin Kung FU, culminating with her medal-award winning participation in the 10th Zhengzhou International Wushu Championship in China in October of 2014. Exhibiting refined levels of leadership, Rosmarinus has participated in many Martial Arts tournaments and demonstrations, and was selected by 34th Generation Shaolin Grand Master Warrior Monk, Shifu Shi Guo Song, to stand before a Global Athletic Council and swear an Oath of Integrity on behalf of an International Contingent of Athletes in Deng Feng for what is known as the Olympics of Kung FU before thousands of spectators, participants and judges. She is the student of Shaolin disciple Shi Chang Dao, and was selected to become an instructor of the Shaolin Temple Quanfa Institute, teaching Kung Fu empowerment to Adults and Children alike.  she is also a pioneering member of the Canadian Chapter of the International Association of Artists of Imagination, and an Active Facilitator of Sacred Space that serves to Invoke Humanity's Deepest Soul Incarnation in accordance with the Higher Wisdom of the Universal Order of the Cosmos, everyday. Rosmarinus is a multidimensional Priestess whose Spirituality embodies a vast paradigm of Cosmick Consciousness. Her values reside in the capacity for Honouring the Sacredness and diversity inherent in the multifarious voices of the pagan world; co-creation, Humanitarian Unity, Freedom of Creative Expression, Occult Integrity, Feminist Spirituality, Cosmick Consciousness and living by Thelemic Philosophies are but a few aspects that are of primary importance to her, with a Vision of Reverence, and Gentle Loving Kindness at its center. Informed by a Spiritual Paradigm that is Cosmick, she fosters Interfaith dialogue within diverse Occult Spheres, motivated by a core ethos of Love and Mindfulness. Rosmarinus Stehlik is a Multidisciplinary Artist and graduate of McMaster University in Canada, holding two Honours B.A Degrees in Fine Arts and Art History, respectively; with a minor degree in Religious Studies- specializing in Cross-Cultural Spirituality, Feminist Witchcraft, Transpersonal Mysticism, Astrology and the Tarot.
---
From Germany
Peti Songcatcher 
Peti Songcatcher is an international singer and ritual musician who performs around the world.  She collects songs from international Witchcamps, Goddess Conferences and magic campfires to share with others. Peti has been part of the international Reclaiming tradition for a decade, where she is working and weaving her thread as a participant, organizer, teacher and ritual musician to connect people from all over the world.  She offers a safe magical space for people to learn songs and chants, to sing together and share and heal.
Over the past 10 years Peti has traveled the world to participate in a variety of events to satisfy her passion for singing and encouraging people to open their voices.  She has self- produced 2 CD's "Singing the Circle of Abundance" and "Songs Between Heaven & Earth" on which she shares her collected songs in German, Spanish and English thereby making them a part of many music collections throughout the world.  Her vision is to continue traveling the world, bringing people together, collecting and preserving sacred chants for future generations.
Peti lives a grounded joyous life in a beautiful cottage in the woods in Northern Germany. She is a beloved member of the global Reclaiming community. Her radiant love has created a strong network of friends and chosen family. She enjoys being a mother to her talented son and pampering her beloved granddaughters.
email: peti@songcatcher.eu web: http://www.songcatcher.eu/
---
---
From South America
Sandra Roman
Sandra Roman, Priestess of Avalon, is a writer, teacher, painter, sacred singer, Past Lives therapist and Tarot reader. Researching the ancient Goddesses from Latin America and Spain, Sandra offers Priestess trainings in Argentina, Mexico and Spain. She also offers Goddess online courses for Spanish an English speakers living all over the world. She lives in Argentina, South America, where she is creating a new Goddess Temple at Rosario, a beautiful city by the coasts of Paraná River avigeneric.com. Her books Diosas & Chamanas; Los Rostros de la Diosa; Los Rituales de la Diosa and Diosas & Chamanas de la Cruz del Sur  were published by Editorial Kier, well known as editors specialized in Esoteric's and Spirituality in Spanish language. Recently, she published Diosas de Sangre y de Sol together with Mandala Ediciones. Inspired by her service as a "Melissa" at the Glastonbury Goddess Temple, she founded the first Goddess Temple in Capilla del Monte, a powerful sacred place in Argentina. In 2009, Sandra organized the first Argentinean Goddess Conference in 2009, gathering Goddess people from all over the world to honor the Divine Feminine.
---
From The United Kingdom
Julie Felix
Julie Felix is an American born, British–based folk artist.  When Julie was about 7, she saw a movie with Loretta oung and wanted to be a nun. Now, at 75, she thinks of this and smiles. Shealso saw a movie called "Ann of the Indies" and thought about being a sword fighter.
Julie was a devout Catholic until her late teens, when she started asking questions and decided to leave the church.  After graduating college she left for Europe and didn't follow any faith except her belief in adventure and the human spirit. After hitchhiking through Europe she became part of the love and peace movement of the 60's.  Throughout the 60's and 70's Julie's career flourished, and her music reflects not only her protest songs, but also her love of nature.
Through leading tours to sacred sites and tuning into the sacredness of the land, and discovering the myths and stories of ancient cultures, that Julie became a follower of the Goddess.  Julie sings every year at The Goddess Conference in Glastonbury which celebrates the mysteries of the Great Mother.
 

Georgina Sirett-Armstrong-Smith
Georgina Sirett-Armstrong-Smith is the owner of Sunflower Healing in Glastonbury England. She is a Karmic Astrologer, Esoteric Soul Healer, Counsellor BCAP, Tarot reader, Ceremonialist – Handfastings etc, Tour leader and  Tour Guide of Sacred Sites Worldwide, Teacher of Astrology and Tarot, Priestess of the Glastonbury Goddess Temple, and TV and Radio presenter. Georgina was a national trainer for a huge corporate training company, but gave it all up 10 years ago to become a full time Priestess.  She lives in magical Glastonbury with her husband and 7 cats. Singing, reading and snow skiing are just 3 of her many passions. She is a teacher and trainer and has traveled all over the world and visited many different cultures. She looked after the Glastonbury Goddess Temple and the Melissas (volunteers) who keep the Temple open 365 days of the year for 6 years.  It is still her privilege and joy to serve.  As a Priestess of Avalon, she is active within the wonderful Goddess Conference held in Glastonbury every year and can often be found welcoming visitors from all over the world. She has handled most of the PR for the Temple including the media of TV and Radio. She often gives talks on the Glastonbury Temple and the Goddess. As an experienced Karmic Astrologer, she looks at past lives, challenges and patterns within birth charts. She is a  gifted Tarot Reader for over 40 years and Esoteric Soul Healer. She is also a teacher, providing workshops in Astrology, Tarot, Tour guiding and how to conduct Handfastings and ceremonies. She is Also a qualified Counsellor. She is a Ceremonialist and conducts beautiful Handfastings and many other private ceremonies. Georgina also leads and organizes tours to sacred sites all over the world. email: soblessedbe@yahoo.com web: www.sunflowerhealing.co.uk
---
From The United States
Cristina Biaggi
We are entering a period that is receptive to the Goddess in her unique power. Belief in the Goddess brings us back to our roots, when women were equal to men.  I find that people who use goddesses as a metaphor for their own spiritual lives have enormous spiritual power."    Dr. Biaggi is a popular lecturer and the author of: Habitations of the Great Goddess (KIT, Inc. 1994), In the Footsteps of the Goddess (KIT, Inc. 2000) and The Rule of Mars: Readings on the Origins, History and Impact of Patriarchy (KIT, Inc. 2006) as well as countless articles.  To her work as an artist, Dr. Biaggi brings a strong background in the classics, art and art history, archaeology, literature, and languages acquired at Vassar College, Harvard University, the University of Mexico City, The University of Utah, and New York University.  She has taught art history, sculpture, mythology and drawing and is widely renowned for her contribution to the field of Goddess-centered art and prehistory. In addition to her artistic pursuits, Dr. Biaggi is a pilot, a scuba diver, a photographer, a costume and set designer, a mountain climber with Mount Kilimanjaro and Aconcagua (Argentina's "Goddess of the clouds") to her credit, a Fifth Degree Black Belt in the Korean martial arts of Tae Kwan Do, and a first degree Black Sash in Shaolin Kung Fu.
Lithia Brigan
Lithia is an educator, folk artist, and hereditary witch in the European matrilineal tradition. As a Dianic Priestess, she facilitates circles for women and girls that focus on Women's Mysteries and the activation of personal power through hands-on projects and embodied, kinetic experiences. She founded and directs the Red Tent at Lost Forest Lodge, the Wicked Sisterhood of Wildheart Grove, and Witches Rising, an online community rooted in raising consciousness and feminist activism.
Gillian Cameron 
There are many words that describe aspects of Gillian Cameron: teacher, artist, storyteller, parent… She also likes "mystic and magical being." "Emanation of the Divine Feminine" sits pretty well with her as well. Gillian has performed as a storyteller within the transgender and feminist spirituality communities, has been a high school English and film teacher for many years, sings interminable ballads, and is the author and illustrator of Calogrenant, a web comic about the adventures of an Arthurian knight coming to terms with who she is, which can be seen weekly at calogrenant.com. 
Max Dashu
Max Dashu is a history sibyl who uses images to teach women's global history and heritages. Her legendary slideshows bring to light women of power who have been hidden from view, from ancient icons to female leaders, culture-makers, rebels, and medicine women. In 1970 Dashu founded the Suppressed Histories Archives to research women in the global cultural record – not only individual women, but female spheres of power and egalitarian cultures, and patriarchy and other patterns of domination. From her collection of over 30,000 images, Dashu has created and presented hundreds of slideshows at universities, women's centers, bookstores, conferences, festivals, libraries, prisons, museums, and schools. She also teaches via webcasts, online courses, and a daily facebook Suppressed Histories blog.  Dashu has keynoted at numerous conferences, and presented at international conferences in Australia (2014), Germany (2010), Mexico (2006), Bulgaria (2004), Britain (2007), and the US (2005). Her articles have appeared in Goddesses in World Culture (Praeger, 2010), Feminist Theology and other journals and anthologies. Many articles and book excerpts are on the Suppressed Histories Archives site and on Academia.edu . She has produced two dvds: Woman Shaman: the Ancients (2013) and Women's Power in Global Perspective (2008), and is preparing to publish the first volumes of her sourcebook Secret History of the Witches. She is also an artist whose paintings are well known in the women's spirituality community
Morgan May Dickerson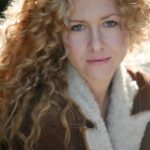 Morgan's path as a healer has been lifelong and emerged at the age of four when she had near death experience which she believes has contributed to her connection to the other side.  Morgan's psychic abilities include work as a medical intuitive, certified crystal healer, clairvoyance, clairaudience, clairsentience, claircognizance, all of which provide her clients with a unique perspective on their healing journey. Presently, Morgan is in the master's program at USC's School of Social Work and is a UCLA biology graduate.
Melody Friend
An independent teacher for the transgender community for over two decades, assists her students in connecting to their Divine Feminine within and teaches a six-week course "The She In Me." She was the foundress and centerholder for the Temple Eclectica in Lawndale, CA teaching such classes as The Introduction to Modalities of Meditation and Life Force Energetics. She also led meditation circles and all ritual practices in love and light. Melody is a practicing Native American spiritualist and has volunteered almost 20 years of service in the California Coastal Native American community.
Hecate's Wheel
Hecate's Wheel is Vicki Scotti, & LuAnn Morris. We are an acoustic folk duo, inspired by the Divine Feminine, and we perform an eclectic variety of cover songs and original music dedicated to the Goddess in all her guises. We have been singing in the Tampa Bay area for many years, and occasionally our melodies are completemented by the interpretive dance of Astarte Moondancer.
What they say about Hecate's Wheel: "Described as 'the ultimate in Girl Power Pagan music', Hecate's Wheel enchants and inspires Witches and Muggles alike! The ladies deliver outstanding vocal harmonies while telling tales of the Goddess, love and life.'
You can find our music, lyrics and tour information at www.HecatesWheel.com. Enjoy the tunes, Peace, Love and Light!
Ella Hope
Ella Hope was Called to the Goddess-Shamanic Path 28 years ago, marked by cycles of Initiation, tempered by guidance with contemporary and indigenous shamanic teachers, and teachers in Women's Spirituality.  She is author of three 500-page textbooks:  Healing Through Nature: A Self-Healing Practice & Reference Guide: Volumes I & II, and Initiation: Teachings of the Forest.  She teaches at Conferences in the USA/Canada/Britain, and has Intensives at her 3000sq/ft Mother Earth Temple, north of Seattle.  Ella is a technically-trained Ritual Dance Artist at Festivals, and co-creator of photographic art:  The Body in Nature.
 Lori C. Hops, Ph.D. 
is a Licensed Psychologist and Reiki Master with a private practice in Westlake Village, California. She practices integrative Mental Health using Conventional approaches and energy Psychology for individuals, families and children. She teaches classes in self-care, intuitive development, and finding meaning in life. Dr. Hops was one of the "Rainbow" ensemble dancers performing to the song "Hymn to Her" at the 2013 GSR conference.
Rev. Judith Laxer
Rev. Judith Laxer is a modern day mystic and Priestess of the Goddess who believes that beauty, humor and the wonders of nature make life worth living.  She is the founding Priestess of Gaia's Temple, an inclusive ministry with over fifteen years of service that fosters love of the Divine Feminine by honoring nature and qualities of compassion and relatedness.  Judith enjoys a successful private practice as a psychic, spiritual counselor, hypnotherapist and shamanic practitioner.  She founded and teaches women's mysteries in MoonWise Mystery School since 1993.  Her recently published book Along the Wheel of Time: Sacred Stories for Nature Lovers is a collection of short stories that accompany the seasonal changes on the Wheel of the Year. web: www.judithlaxer.com  or  www.gaiastemple.org.
Lisa Levart
Lisa Levart is an award-winning photographer and frequent contributor to the Huffington Post, where her blogs explore the intersection between art, the divine feminine, women's empowerment and current issues. Her luxurious book "Goddess on Earth, Portraits of the Divine Feminine"  is a visual symphony of the wisdom, courage and personal strength of the female spirit and won a Gold Nautilus Book Award (Books for a Better World).  Lisa has appeared on a Huff Post Live segment entitled "Celebrating the Strength of the Female Spirit", and her photographs have been published in Fast Company, New York Magazine, Oprah Magazine, Time Magazine, The New York Times and The Washington Post, as well as exhibitions worldwide.   For more info, visit www.goddessonearth.com.
Contact info:
Lisa Levart
Letecia Layson
Letecia Layson is a Filipina, Feminist, Futurist, Priestess of Morphogenesis (Form Coming Into Being), High Priestess of Diana; Priestess Hierophant in FOI/TOI-LA.  Letecia is one of the founding Mothers of the Center for Babaylan Studies; a member ofInternational Feminists for Gift Economy, Modern Matriarchal Studies Network
Dr. Isadora Leidenfrost
Dr. Isadora creates multi-media (films, videos, websites, and other designs) to inspire YOU and improve your life! She believes in creating a world that promotes cooperation rather than competition and she believes in the value of sisterhood and women's community. She has made 13 documentary films in 10 years. Her award-winning, internationally known red tent movie "Things We Don't Talk About" has kept her very busy traveling all over the world doing more than 500+ screenings in 2 years. For more information visit: http://www.redtentmovie.com or http://www.isadoraleidenfrost.com/
Brooke Medicine Eagle
Brooke Medicine Eagle, (Chalise*) is a legendary Earthkeeper, wisdom teacher, healer, visionary, singer/songwriter, catalyst for wholeness, and ceremonial leader.  She is the best selling author of the Native American literary classic, Buffalo Woman Comes Singing, and of The Last Ghost Dance.  Over the last 35 years, her many music recordings, teachings, writings, conference appearances, and wilderness spiritual retreats have touched the hearts and minds of people all over the world.  In January of 2000, in recognition of her remarkable contributions in bridging cultural gaps in our world, Medicine Eagle was one of 30 people to receive the special Magical Blend Millenmium Award, along with Dalai Lama, Mikhail Gorbachev, Jean Houston, Oprah Winfrey, Deepak Chopra and others.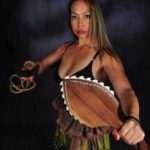 Michelle Manu
Michelle is a metaphysician, empath, and regularly counsels on non-duality. She is a senior Black Belt and teacher (Kumu Lua) in the Kaihewalu Hawaiian Lua warrior martial art and a Hula teacher (Kumu Hula). Michelle makes and sells Lua warrior wood weaponry. She actively holds national seminars on self-awareness and defense for women only. Michelle works as a turnaround consultant in HR and business and legal affairs. She has earned a Juris Doctorate, a Diploma from Harvard Business School, and an Associate Certificate from George Washington University. Michelle was inducted into the Master's Hall of Fame (2006) and World Black Belt named her Martial Artist of the Month (2002). She has graced the pages of Inside Kung Fu (2002), Masters Magazine (2015), Malaysian Martial Arts Magazine (2015) and Tae Kwon Do Times (2015). Michelle is a live ringside fight commentator for Archangel Worldwide MMA and the host of the Masters Hall of Fame World News internet television interview show. She continues to work on projects on films, television, and radio.
  Vicki Noble
Vicki Noble is an artist, a healer, an independent research scholar and a foremother of the Goddess movement in the U.S. In 1981 she co-created the beloved and bestselling round Motherpeace tarot cards with Karen Vogle, and she is the author of eight books, including Shakti Woman: Feeling Our Fire, Healing Our World (1991) and The Double Goddess: Women Sharing Power (2003). She founded and directed a school for women healers in Oakland (1987-1991), has led groups of women on pilgrimage to sacred Goddess sites around the world, and travels and teaches internationally; her books are published in Spanish, Italian, Portuguese, German, and French. She is a professional astrologer and teaches private tutorials at her home in Santa Cruz, California, adapting Tibetan Buddhist Dakini practices for her mostly non-Buddhist students. For the last seven years, she has spent part of each year transmitting these teachings to groups of women all over Italy.
Vicki is part of the Women's Spirituality Master's program at Sofia University (formerly ITP) in Palo Alto serving as associate core faculty, specializing in Archaeomythology, Matriarchal Studies, and Female Shamanism, as well as guiding graduate students in thesis exploration and development. Her Master's thesis was on women's sacred textile traditions around the world and the intensive rituals involved in production, as well as the encoded symbols, scripts, and calendars woven and embroidered into the fabrics. She is currently at work on two books, editing an anthology of Woman Shamans, and collaborating on a work on Goddess (pre-Durga) motifs found in the ancient Indus-Sarasvati Valley culture of Pakistan and India.
Ava Park
Rev. Ava lives to find new and creative ways to "empower Woman as the world's natural spiritual authority.  "She is the founder and Presiding Priestess of The Goddess Temple of Orange County, a world sacred site of devotional pilgrimage, historical education and spiritual ceremony. The Goddess Temple, in its eleventh year as the only temple of its kind in the world, exists to empower women and to educate people about hunmanity's oldest and most widespread religion, the veneration of the "Great Mother", going back 250,000 years or more. Visit The Temple's beautiful sacred space, with the Museum of Goddess History and Culture, Fridays noon to 8 pm and Saturdays, noon to 5 pm. Sunday Services 11 am; Fourth Sundays for all; all other Sundays for adult women. 17905 Sky Park Circle #A, Irvine Ca. 9216
e-mail: info@GoddessTempleOC.org Website: www.GoddessTempleOC.org
Amalya (Amy Peck, M.A.)
Amalya, ordained Minister-Priestess, is the creatrix of the beautiful Goddess Studio in Escondido —a private dance and "temple" space near San Diego , California which she founded in 2003. At the studio she presents, teaches and hosts a variety of events including Priestess Training programs; women's  ceremonies, workshops and Red Tents; Meetup circles and Sabbat celebrations; and belly dance classes.
She has been Priestessing and dancing for almost twenty years, and has presented or taught at many venues including Goddess conferences, The Goddess Temple of Orange County, the Emissaries of Glen Ivy, and at various health spas, women's retreats and private gatherings. Amalya is also an accomplished painter and photographer, and produces original photo-digital Goddess art and commissioned Glorious Goddess Portraits of women. (She is the artist behind our conference materials too!)
Amalya is passionate about empowering women and mainstreaming the paradigm of the Sacred Feminine through artistic expression, ceremony and service as Her Priestess.
Learn more about Amalya's events, classes and art at www.Goddess-Studio.com, contact her via Email: AmalyaGoddess@aol.com, and connect with her on Facebook at www.facebook.com/GoddessStudio
Yeshe Rabbit
Yeshe is a holy woman, priestess, intuitive, artist, and friend to humanity. She has been reading tarot and offering teachings and consultations for over a decade to clients worldwide, at events such as PantheaCon, Northern California Women's Herbal Symposium, Sacred Harvest Festival, and the Glastonbury Goddess Conference. You can often find her buzzing around The Sacred Well in Oakland, where she is co-owner. She is best-known for her gentle humor, compassionate presence, down-to-Earth manner, and practical advice.
Rabbit is a mystic who has studied many different spiritual paths, and feels most intimately woven into Goddess traditions, shamanism, and Tibetan dharma practices. You can learn more about her projects, or enjoy her blog and podcast, at www.WayoftheRabbit.com. You are welcome to join her in free online meditation and chanting sessions with the www.SkyDancerSangha.com, or join in the revelries and mysteries of witchcraft at Sabbat and Full Moon rituals with CAYA Coven, where she is Presiding High Priestess
 

Dr. James Rietveld
Dr. Rietveldis considered one of the foremost academic authorities on Artemis of the Ephesians, Dr. James D. Rietveld received his degree his PhD from Claremont Graduate University School, in Religious Studies in 2006, combining this discipline with History and Archaeology. His specialties include the History of Christianity in the Early, Medieval, and Byzantine periods, New Testament Studies and Greco-Roman religions. Also at Claremont, Rietveld minored in Islam and Hinduism, focusing upon Hindu goddess traditions in the latter field of concentration. Rietveld received both his Bachelor of Arts and his Masters of Arts in History at California State University Fullerton in 1991 and 1998. Rietveld is currently teaching in both the Comparative Religion and the History department at Cal State Fullerton. Every Wednesday night, Rietveld can be heard on his radio show entitled "Myth & Legend History & Religion" on Passionate Voices radio. Rietveld has published many articles and is now venturing into writing books as well. In 2012, Rietveld published a mini-book on the London fire of 1666 entitled "London in Flames." In 2014, Rietveld published the article "The Little Goddess: Equality through Love" in Voices of the Sacred Feminine, an anthology edited by Karen Tate. The just released book "Artemis of the Ephesians: Magic, Mysteries, and Sacred Landscapes" is Rietveld's second book and is focused on deciphering the local beliefs of the city of Ephesus in connection to their famous goddess.
  Jade River
Jade River is the Co-founder of the Re-formed Congregation of The Goddess—International; the first legally incorporated tax-exempt religion serving the women's spiritual community.  She is the creator of the Women's Thealogical Institute the first organization to nationally offer in-depth training for women seeking training in Goddess religion and for some ordination as Priestesses.  She is the author of several books about women's spirituality and the Goddess.
Jade River/RCG-I, POB 6677, Madison, WI.  53713  email:RCGIorg@yahoo.com  web: www.rcgi.org
Lydia Ruyle
Lydia Ruyle is an Artist Scholar Emeritus of the Visual Arts faculty, University of Northern Colorado in Greeley, Colorado, where the Lydia Ruyle Room of Women's Art was dedicated in 2010. Her research into sacred images of women has taken her around the globe. Ruyle creates and exhibits her art, does workshops and leads women's journeys throughout the U.S. and internationally. Since 1995, her Goddess Icon Spirit Banners, which made their debut at Ephesus, Turkey, have flown all over the world spreading their sacred feminine energies. Her book 'Goddess Icons: Spirit Banners of the Divine Feminine' was published in 2002.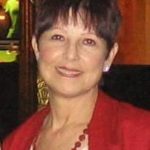 Rev. Susun Schultz
Rev. Susan Schultz, Th.D. is a Certified Advanced Color Metaphysician, Energist, Spiritual Life Coach & Reiki Master.  She holds a doctorate in Theology & Metaphysics, is an Ordained Inter-faith Minister and Priestess of the Divine Feminine & Earth Religions.  As an Intuitive & Spiritual Coach, she combines color, oracles, creative visualization, personal rituals & dowsing to assist clients.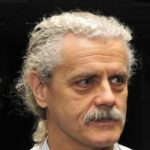 Jim Schultz
Rev. James Schultz, D.D., is a Certified Astrological Professional by the International Society for Astrological Research.  He is a Personal Cartographer and Life Coach combining astrology, Oracles, mythology, astronomy & science in working with clients.  He has been a professional astrologer for over 14 years.  He is Co-Organizer of a very popular and successful Astrology Meetup in Santa Monica with over 300 members.
ALisa Starkweather
ALisa Starkweather has been involved with women's empowerment and spirituality for three decades. She is the visionary founder of the Red Tent Temple Movement, Daughters of the Earth Gatherings, the Women's Belly and Womb Conferences, and the acclaimed women's two year mystery school, Priestess Path Apprenticeship.  Certified facilitator of Shadow Work, ALisa is the co-founder of the international archetypal program, Women in Power; Women's Stories from the Red Tent and is published in the anthologies, Women, Spirituality, and Transformative Leadership; Where Grace Meets Power, Stepping Into Ourselves and Voices of the Sacred Feminine.  Her online Fierce Feminine Life course teaches women to move forward with conviction and vulnerability hand in hand.  Alisa has three CD recordings of her chants and spoken word and is presently studying directly with Dr. Clarissa Pinkola Estes and writing her first book.                                                                                   http://www.alisastarkweather.com
Rowan Storm
Rowan Storm is recognized internationally as a Middle Eastern percussionist, singer, educator, drum circle facilitator and frame drum designer for Remo and Cooperman drum companies. Rowan is pioneering the Symmetrical Frame Drum Method, which gives voice to the Non-Dominant Hand. As both hands become equal partners in creative expression, dormant brain capacities are awakened, forging deep integration between dualities including the rational and intuitive, masculine and feminine. www.rowanstorm.com
Karen Tate
Rev. Dr. Karen Tate
Four-times published author, social justice activist, speaker, sacred tour leader and radio show host,  Rev. Dr. Karen Tate has been named one of the 13 Most Influential Women in Goddess Spirituality and a Wisdom Keeper of the Women's Spirituality Movement.  Her long-running radio show, Voices of the Sacred Feminine, on Blog Talk Radio,  is considered a treasure trove of wisdom for our time.  Karen can be seen in the internationally known documentary, Femme: Women Healing the World, produced by actress Sharon Stone and Emmanuel Itier of Wonderland Entertainment.  Her work combines comparative religions, mythology, ancient cultures and women's studies aimed toward creating a more sustainable future of equality, balance, justice and peace.  Titles of Dr. Tate's books include Sacred Places of Goddess: 108 Destinations, Walking An Ancient Path: Rebirthing Goddess on Planet Earth, Goddess Calling: Inspirational Messages and Meditations of Sacred Feminine Liberation Thealogy and she's edited the anthology, Voices of the Sacred Feminine:  Conversations to ReShape Our World.  For more information see www.karentate.com
Julie Tumamait-Stenslie
Julie was trained by her father, Vincent Tumamait, and later assisted him in his cultural presentations until his death in 1992. She carries on the traditions of her family through programs and presentations of Chumash culture, history and song, within the tradition of Chumash storytelling and her personal family's native roots and experience in the Ojai Valley. Julie is on the California Indian Advisory Committee for the Santa Barbara Museum of Natural History, and C.A.U.S.E. (CENTRAL COAST ALLIANCE FOR A SUSTANIABLE ECOMONY) , a non-profit agency . She is a former member of the University of California at Santa Barbara's Committee on the "Repatriation" of Native American ceremonial artifacts. Julie also served on the board at the Oakbrook Park Chumash Interpretive center in Thousand Oaks .Ca. In 1995 Julie was named Community Services Volunteer by the Ventura County Commission for Women and an Ojai Living Treasure in 1997. Julie is a commissioner of the Native American Heritage Commission, appointed by Governor Schwarzenegger. The mission of this agency is to protect Native American sacred sites and cemeteries. As Tribal Chair of the Chumash Barbareno/Ventureno Band of Mission Indians, Julie is leading her band in their effort to federal recognition and full Tribal status .
Susun Weed
Susun S. Weed, a green witch and wise woman, is an extraordinary teacher with a joyous spirit, a powerful presence, and an encyclopedic knowledge of herbs and health. She is the voice of the Wise Woman Way, where common weeds, simple ceremony, and compassionate listening support and nourish health/wholeness/holiness.
She has opened hearts to the magic and medicine of the green nations for four decades.  Ms. Weed's five herbal medicine books focus on women's health topics including menopause, childbearing, and breast health.
Visit her site www.susunweed.com for information on her workshops, apprenticeships, correspondence courses and more! Go to: www.wisewomanmentor.com for Susun's free herbal ezine and also mentorship offerings for those who want to go deeper.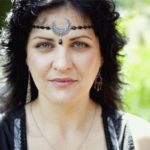 Rev. Angela Woodcock
Rev. Angela Woodcock, also known as Lady Oxannamoon, is a second generation shamanic witch who emerged from the cauldron of Appalachian Folk Magic, Music, and Dance that bubbles softly in the rolling, blue mountains of Western Maryland.  Spirit taught from the cradle and led by the hand of her conjurer-mother, Rev. Angela dedicated her life to the study of spiritual, magickal, and esoteric philosophies as well as to mastering the Bardic Arts.  She has been performing since childhood and has been teaching Goddess Spirituality, and Magickal philosophy and practice throughout the United States for nearly two decades.  In 2008 she founded The Inner Temple in Los Angeles, and began offering monthly public Full Moon circles as well as Dark Moon gatherings for women. She is a regular presenter at Pantheacon, at the Los Angeles, Antelope Valley, Inland Empire, and San Diego Pagan Pride Day celebrations, at The Source Temple, The Green Man Store, and at Los Angeles' historical, landmark ceremonial center, "The Onion" Unitarian Church.  Rev. Angela is an ordained minister, a spiritual counselor and healer, a Certified Hypnotherapist, a published author, a Faery Seer in apprenticeship with Orion Foxwood, the founder and High Priestess of The Inner Temple, a featured performer and choreographer in The Inner Temple Tribe, and the chief architect of The Inner Temple's three long-running, local festivals celebrating the Wheel of the Year known as, Into the Green, Into the Gold, and Into the Blood.  Lady Oxannamoon is also a featured expert in the new Pagan Documentary, The Pagan Path.  Learn more about Angela at www.theinnertemple.org